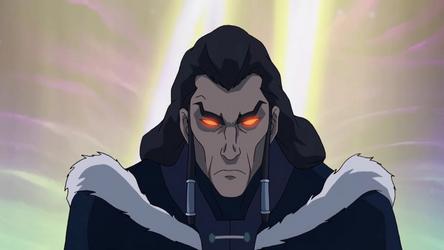 Now, a new era will begin and I will lead as the new Avatar. - UnaVaatu
In an effort to not save, but fire up the
Avatar Portal
with her respective sites and forums, I have talked to
Uncle Iroh
and have received permission to take lead in controlling the
Portal
and . When I approached Uncle, I expressed my concern over the Portal's overall traffic. Even when season of the Legend of Korra are airing, this site sees little if any activity. Though, it would be easy and quick to blame it on the busy lives of our regular members or even the fact that when Korra is off the air, so are we. I didn't see that as a probable answer. I remember when I begun my membership here it was during a large boom of new members, and it occurred during the long wait between season 2 and 3 of the Legend of Aang. Yet, this site and forum still thrived with activity.
And, we can't blame the activity of the regular members. For, the original members faded off into their own lives, but were quickly replaced by a large, lively group of newcomers. As one group leaves, another will enter (It's like highschool). I then thought, what was the true issue? Other Avatar sites, though very few nowadays, still see more activity than us. But, I also noticed that their site and staff were extremely proactive in their jobs.
That's when it hit me!
Perhaps, this site needs an entirely new team to work heavily on news, site design, and forum moderation. Perhaps the forum and site has died, because we need a proactive staff.
One that creates circumstance, and are not creature of circumstance.
I know that I could easily, with an elite and cooperative team by my side, can create and spread productivity throughout the site and forum
(Trust me, I've got plenty of ideas)
. Nothing similar to an AvRen, but projects and ideas on a much larger scale to get things rolling, But last night, as I began my work,
I spotted another issue.
I joined the Portal-related Facebook group and noticed a good amount of activity there. Sure, it wasn't spectacular, but it was more than here! I did some handy-dandy research and thought through things a bit. Has the current rise of social media (Facebook, Twitter, etc.) made forum boards such as us obsolete? If I want to, for the lack of a better word, resurrect the Avatar Portal, would I want to ditch the forums and focus more on social media?
For someone go into Marketing, and having a special interest in social media marketing, I shouldn't be surprise. Who goes to a forum board these days for news and discussion?
No one
. People are more connected via Facebook or Twitter. And, if I want to comment or discuss more about a certain topic, I'll just tweet back or share it. Of course, a forum has its advantage to host discussions for more topics rather than for specific articles or posts. But, are we that thriving of a site to need a forum? Could we MAKE our site that thriving? Or, should we survive solely on Facebook, Tumblr, and Twitter?
That's where
YOU
come in. This is an open discussion to the forum, about the forum.
The question of the hour:
What do you feel would be the best future for the Avatar Portal? Her site? Her forums? Her social media accounts? Keep in mind the interest of
BOTH
the current and new/potential members. The Portal's outcome should not be decided to please one party and not the other. Is it better for both parties to keep the forum, to switch to social media only, or for another idea designed by you?
I want to read your thoughts, concerns, and questions.
Thank you,
#tag