So here's the legend thus far of Snake's adventures.  I traveled to Wal-Mart and Target this past Tuesday since the toy video stated that the toys were due out June 1st, 2010.  To my displeasure, they weren't there.  I thought to myself "Maybe a toy store like Toys R Us would have them.....but I don't want to drive anymore today."  So I didn't.  Then I played Red Dead Redemption all day yesterday.  Finally, today, I made the trek to Toys R Us (there's not many around Dallas/Noah Ringer Village). And boy, did I spend some money that could have probably been better used elsewhere.
So, pretty much, for right now, Toys R Us is the only place to get these toys. I would expect Target and Wal-Mart to follow suit in a couple weeks, but for now Toys R Us is the place. The things available were:
-Aang Figure
-Avatar State Aang Figure
-Sokka Figure
-Zuko Figure
-Blue Spirit Figure
-FireSlinger Yo-yo (a retractable yo-yo designed to look like you're firebending)
-AirSlinger Yo-yo (same as fireslinger except with airbending)
-Appa Toy (not nearly as creepy in person as it is online)
-Aang's Staff (kiddy foam version, not replica)
-Ultimate Aang toy (the one that is giant and lights up and all that)
-Ultimate Air-Master Play set (a set that has you set up a rock, ice, etc. that are connected to infrared and fall down when you wave the glove it comes with at them to give the illusion of bending)
My Toys R Us also only had
one
Blue Spirit figure.  Yep, that one's going to be rare especially when it gets confusing when the one with the removable mask comes out in wave 2.  Anyway, they had Aang's staff all the way two aisles down from where the rest of the toys were.  It was kind of weird.  I didn't get it though since it looked just meh to me.  I'm an Avatard yes, but even I have my limits.
What I did end up getting was all five toys of the first wave, the Appa toy, and a fireslinger.  I kind of wanted to get the giant Aang toy, but I came to the conclusion that giant Aang wasn't worth getting right away.  Without further adieu, here are some pictures of the toys!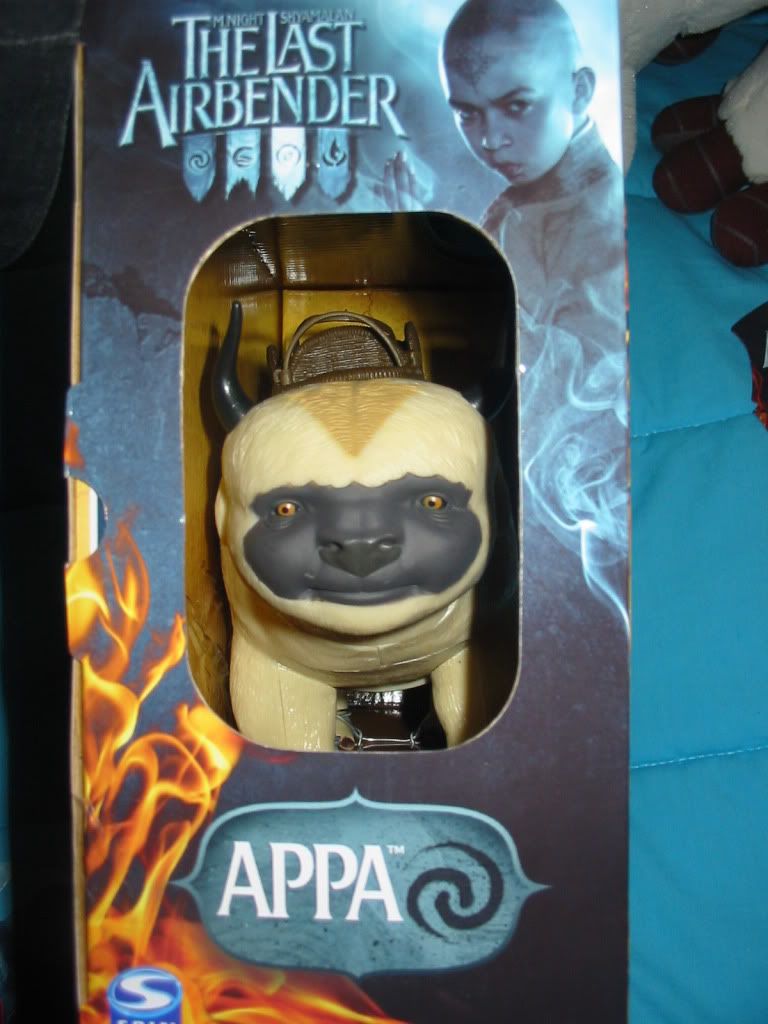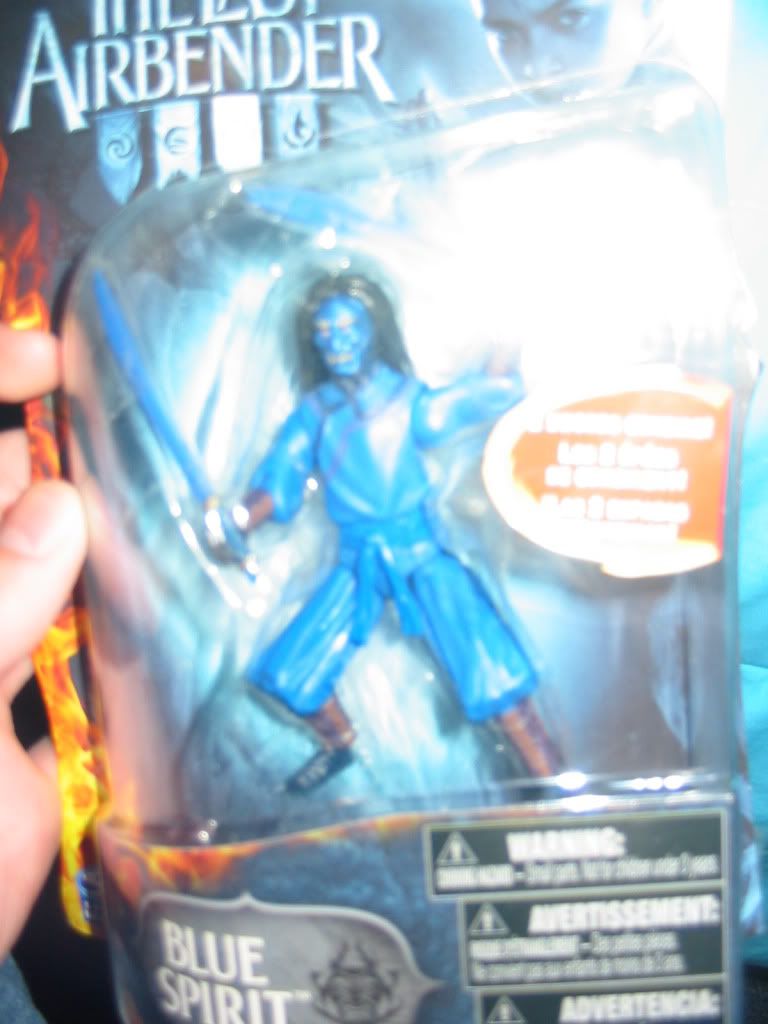 So I haven't taken them out of their packages yet.  I intend to take out the fireslinger, but still am mulling over getting out the toys.  If I do, it will probably lead to me making parody videos via youtube with them. >.>;  I like how on the boxes of the toys, they put the nation emblem that the character is from next to their name.  The toys themselves are quite shorter than their ATLA counterparts, but they're not too small.  Overall, I'm pleased with how they turned out.  My personal favorite; The Blue Spirit.  It just looks badass.
The total of all of this; $70.11   Yep.
I have more pics on my photobucket at
http://s306.photobucket.com/albums/nn27 ... LA%20Toys/