hello these are my drawings, do you want to give your comment please.
sit back, scroll, and enjoy
there going from old to new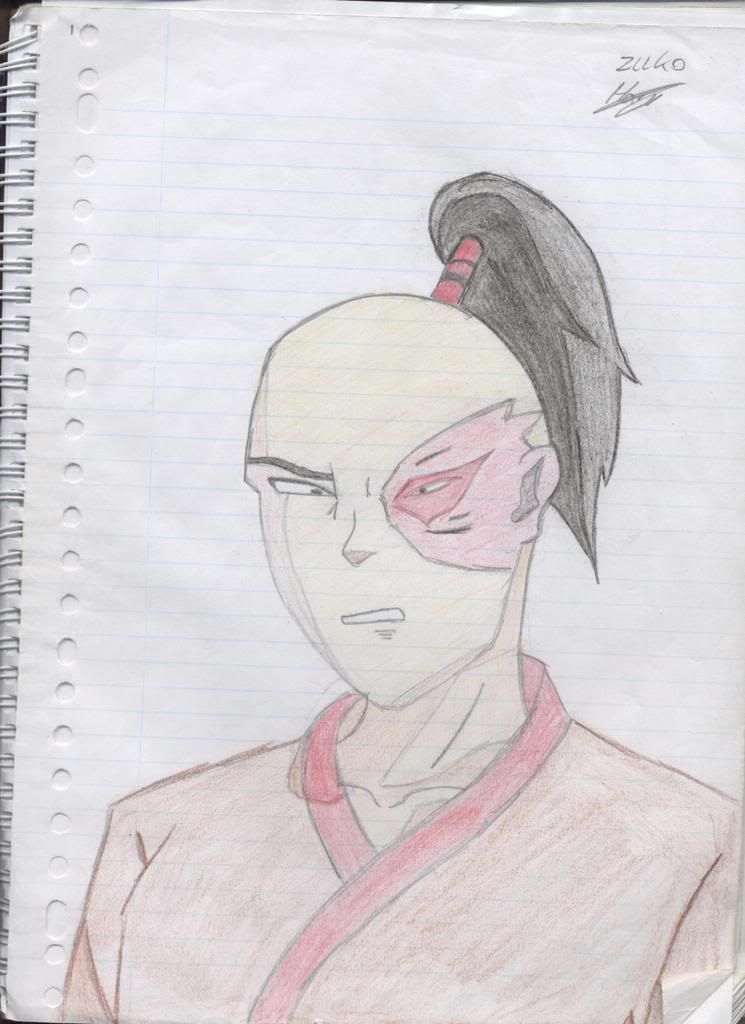 this is my first attempt, it's also the only one in color.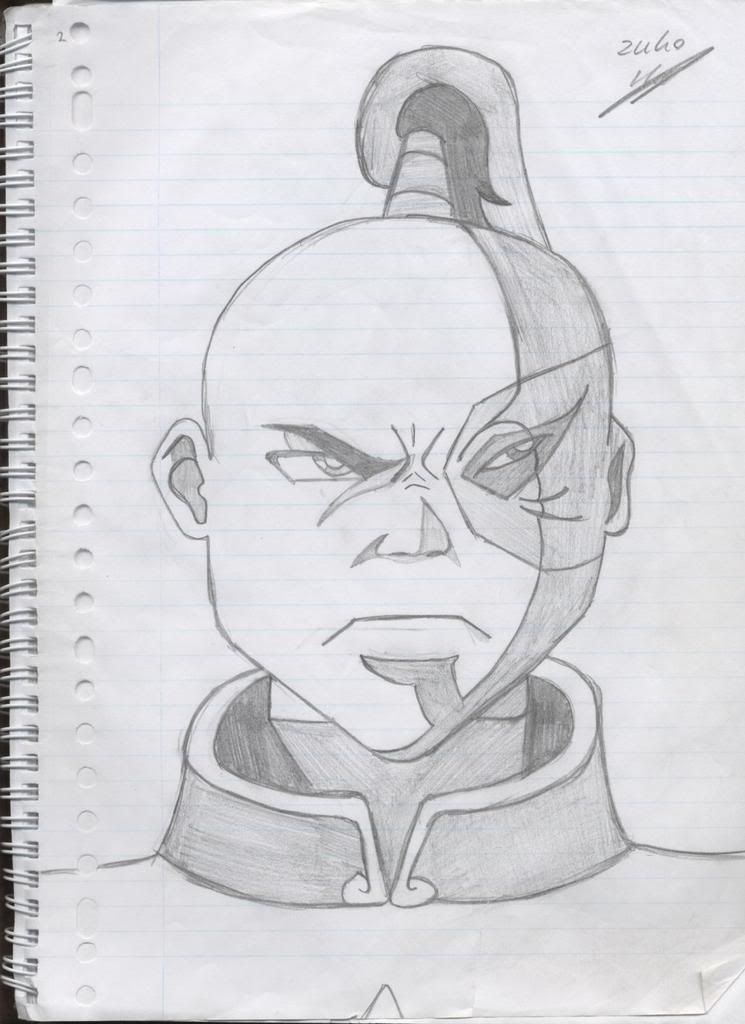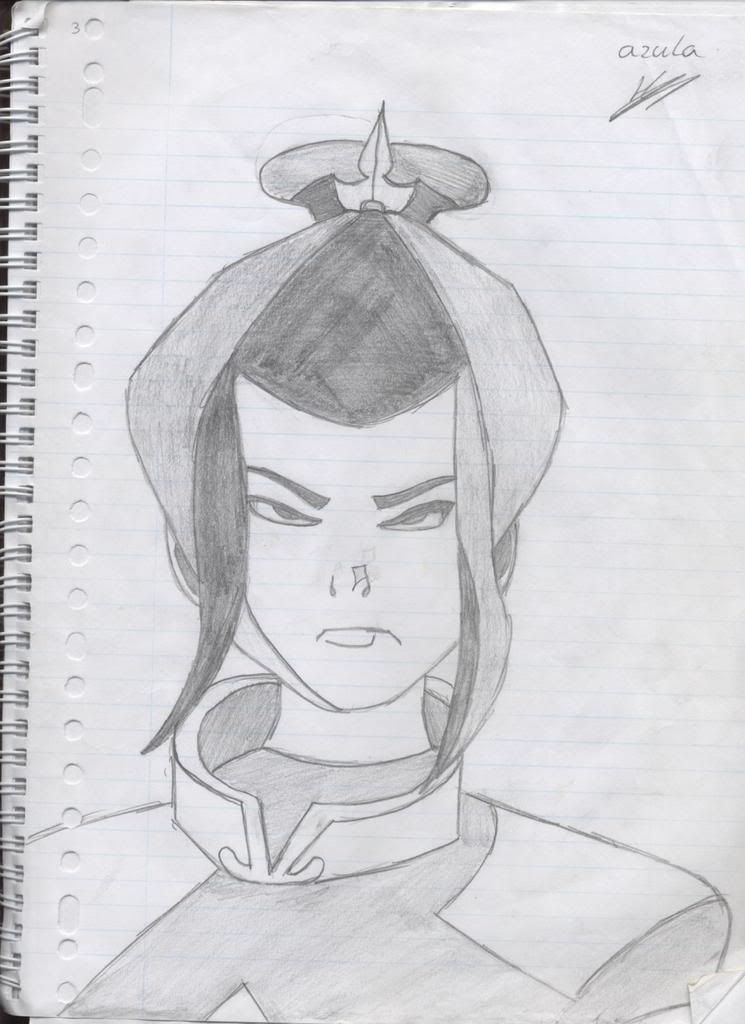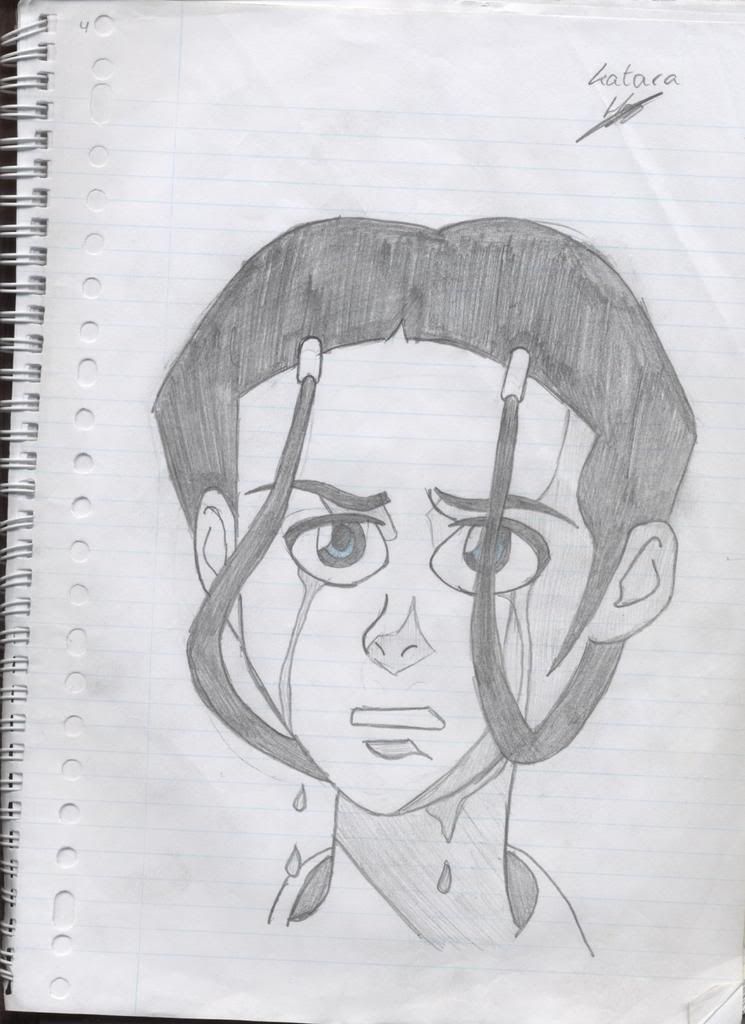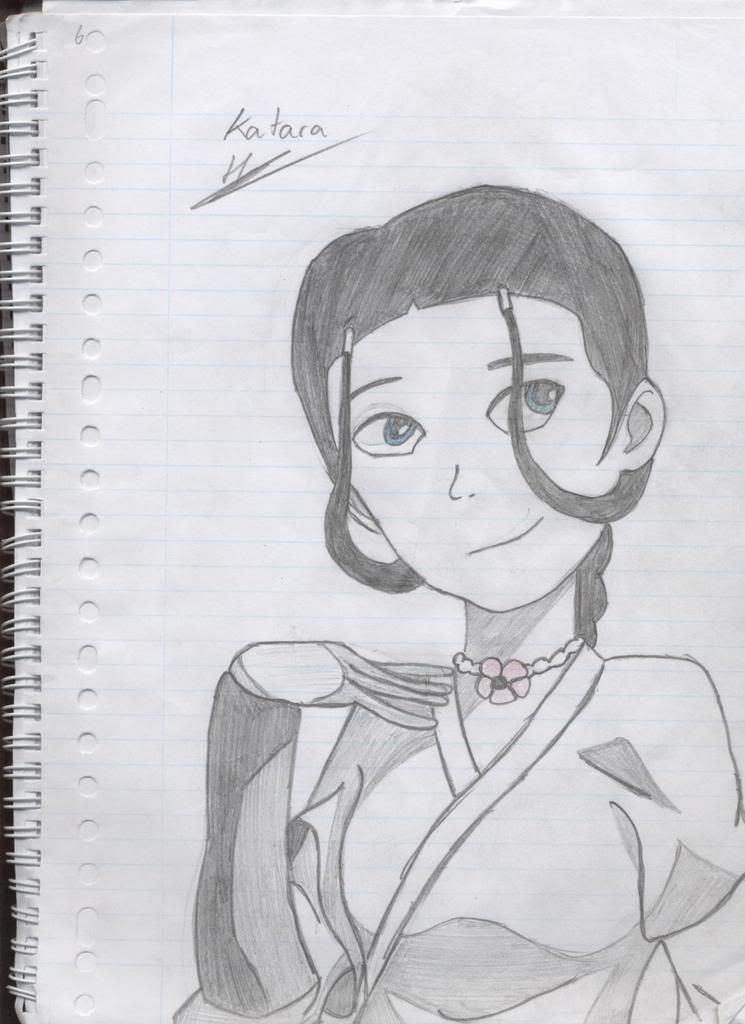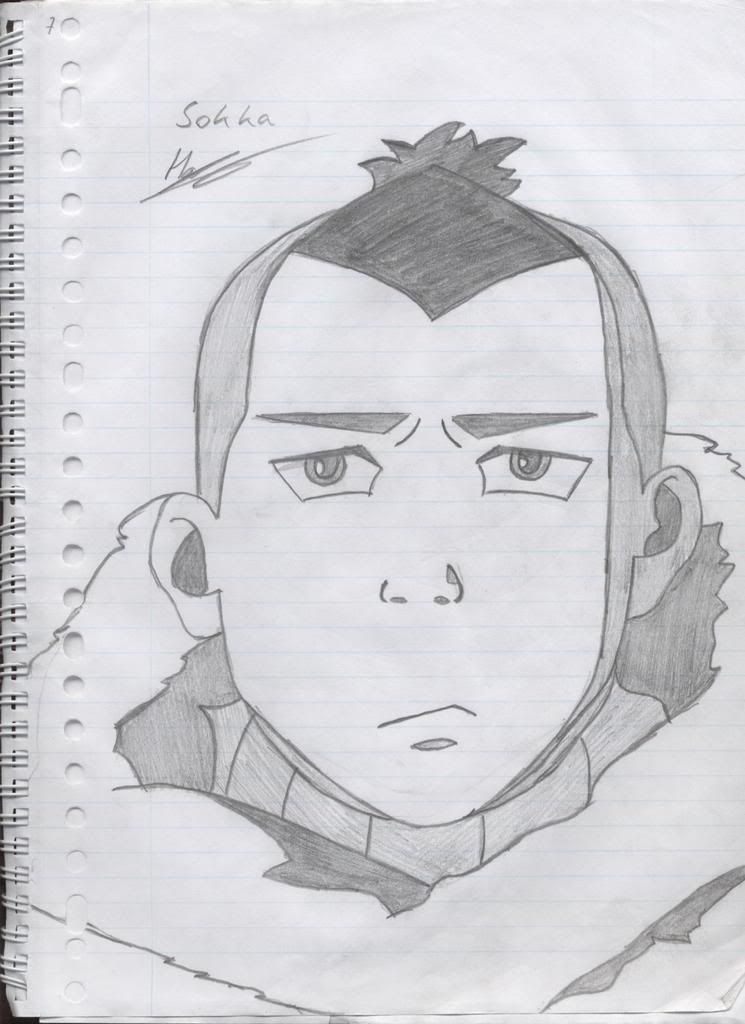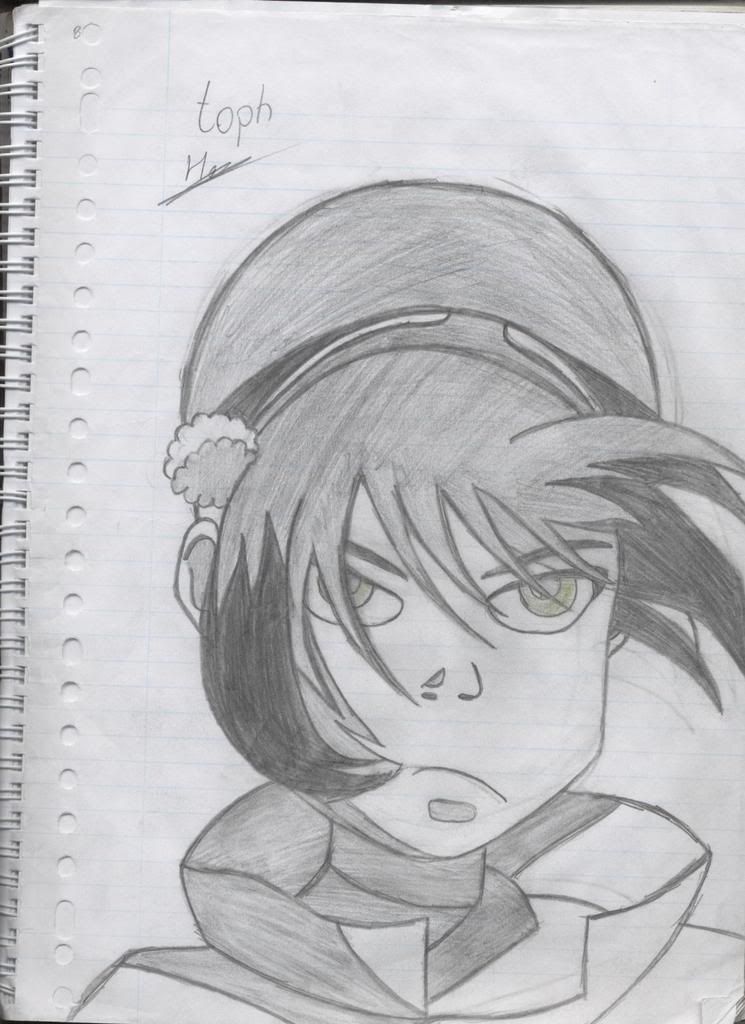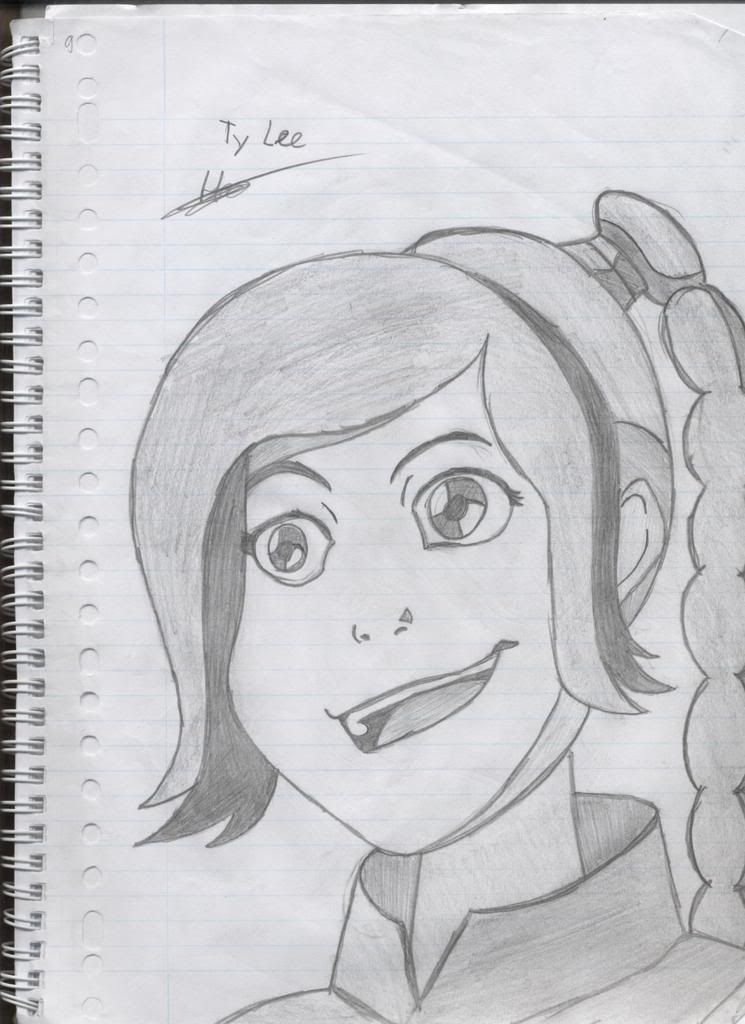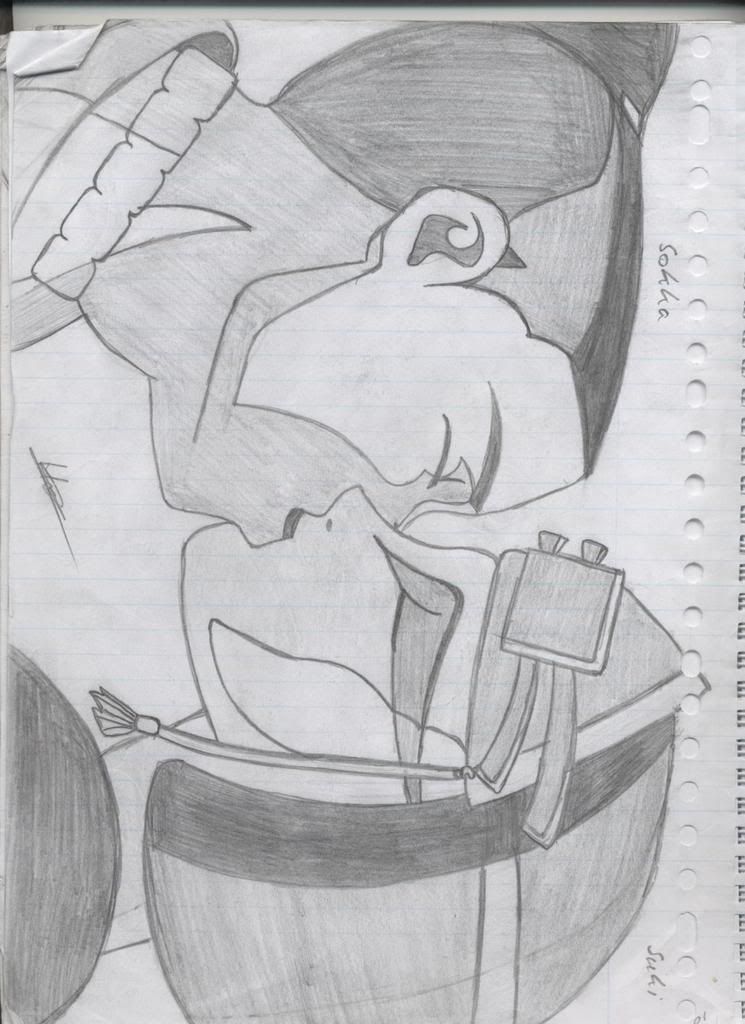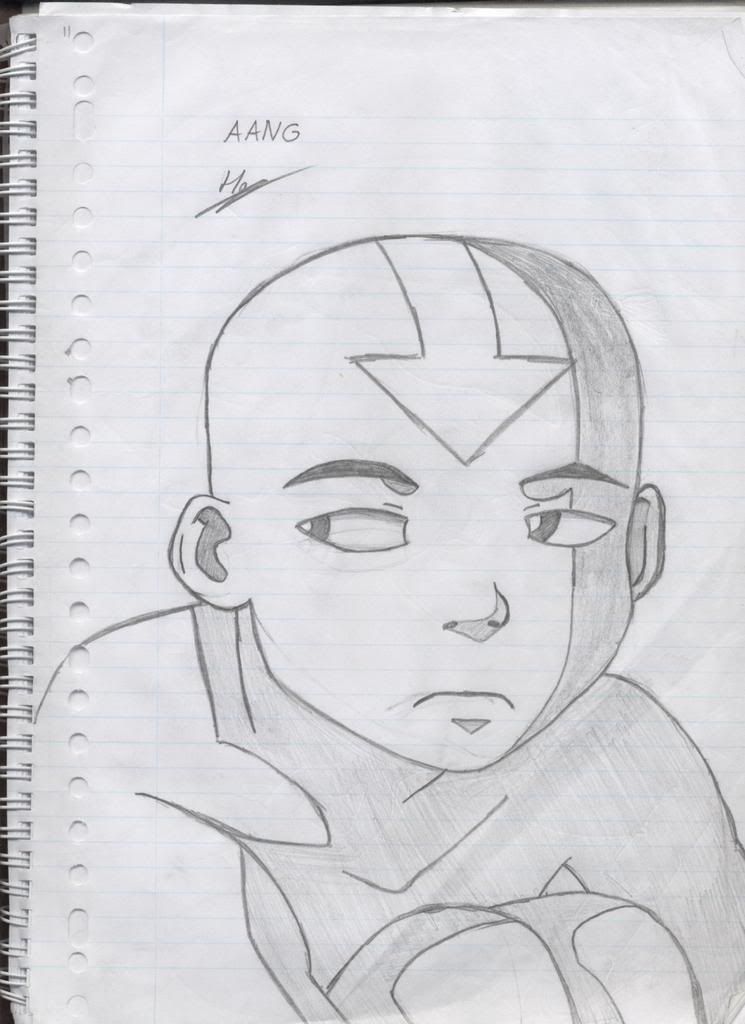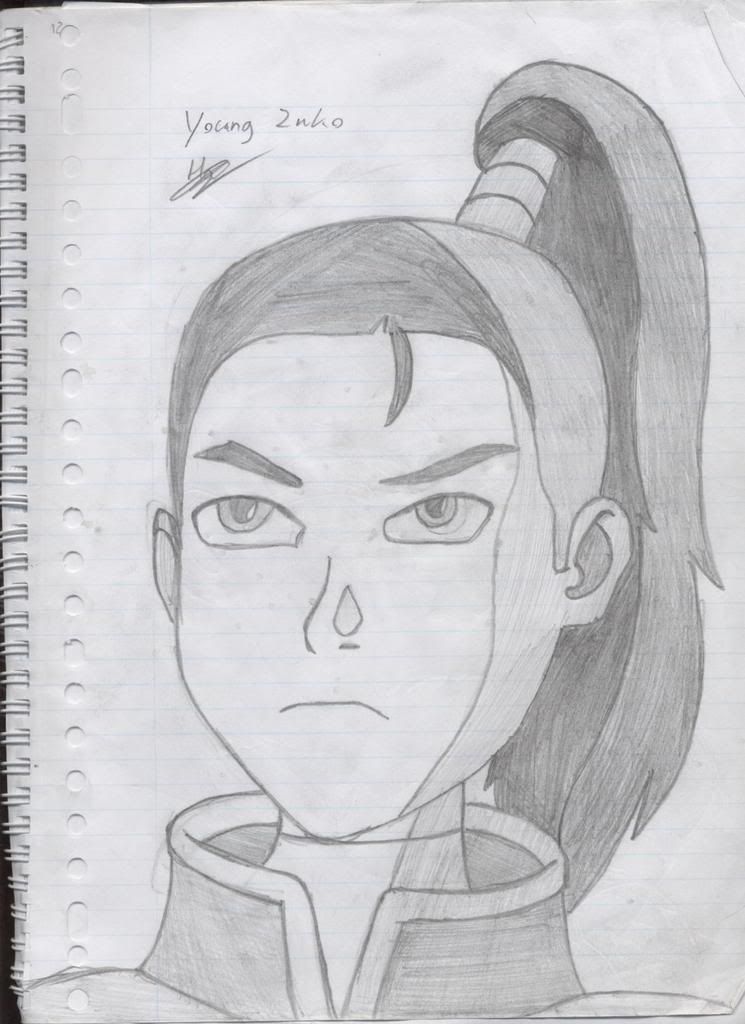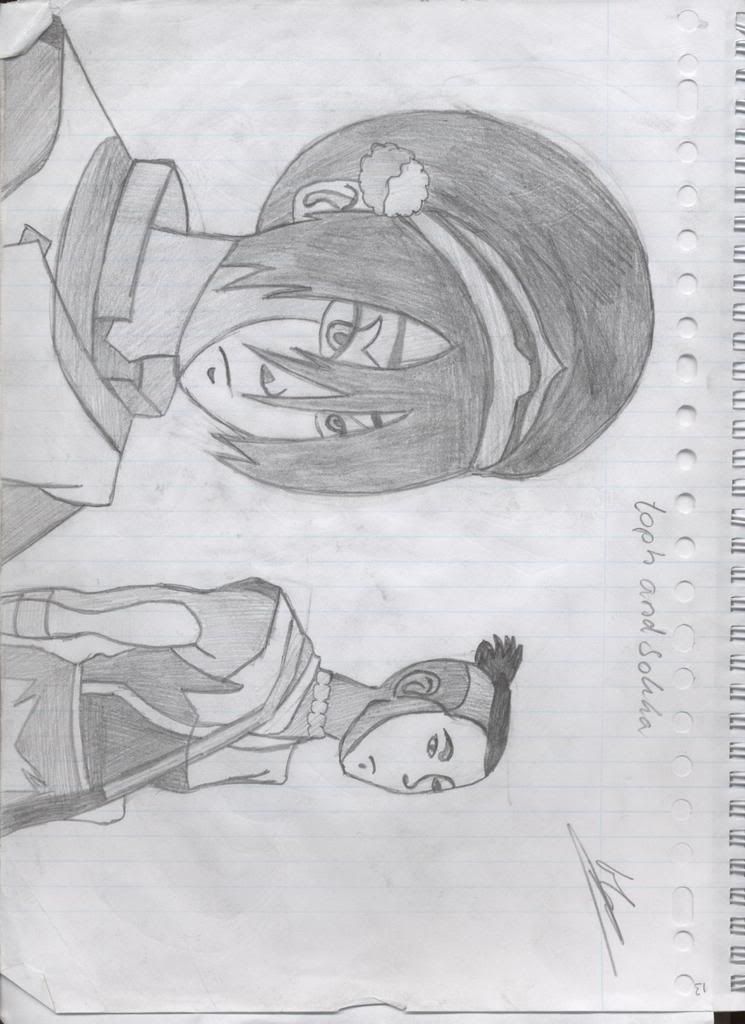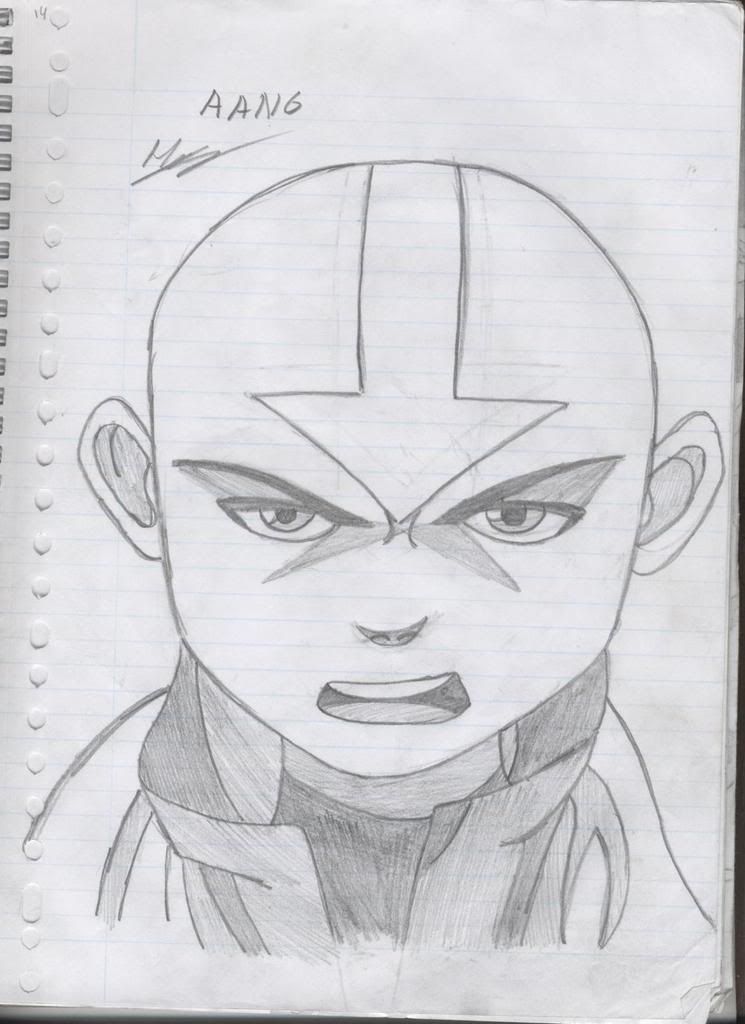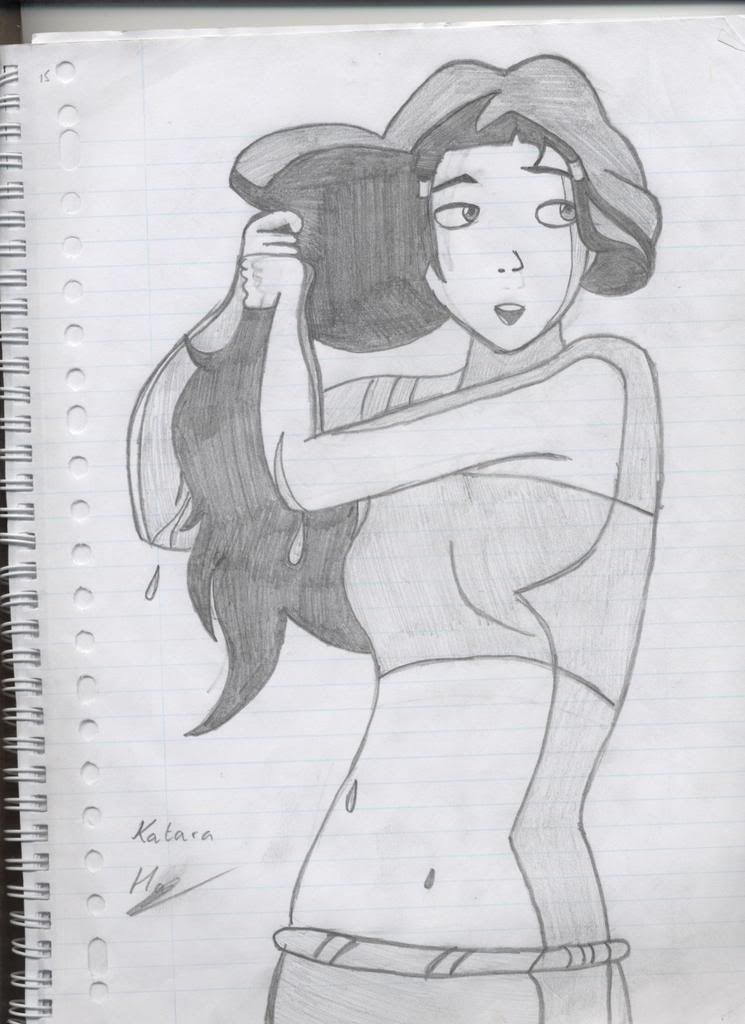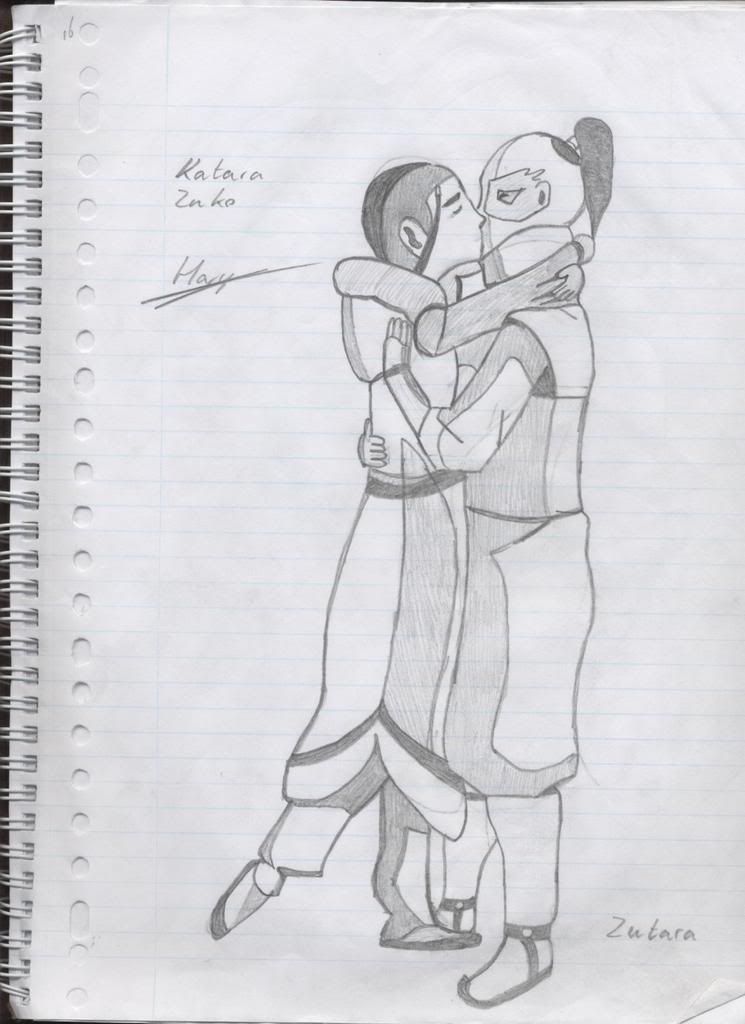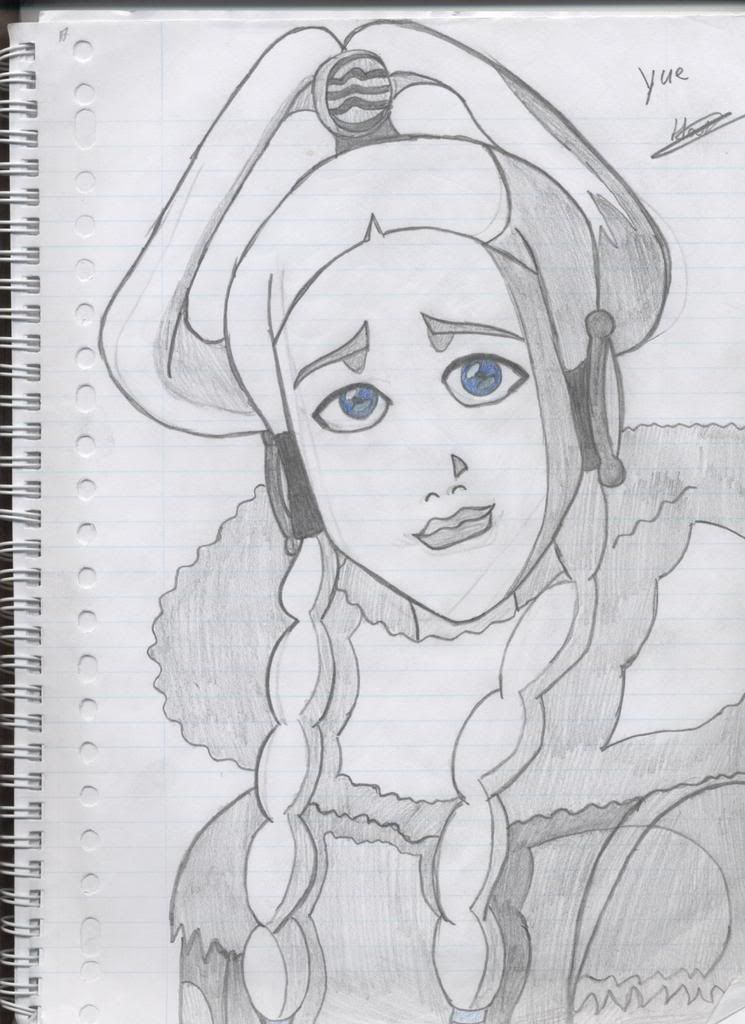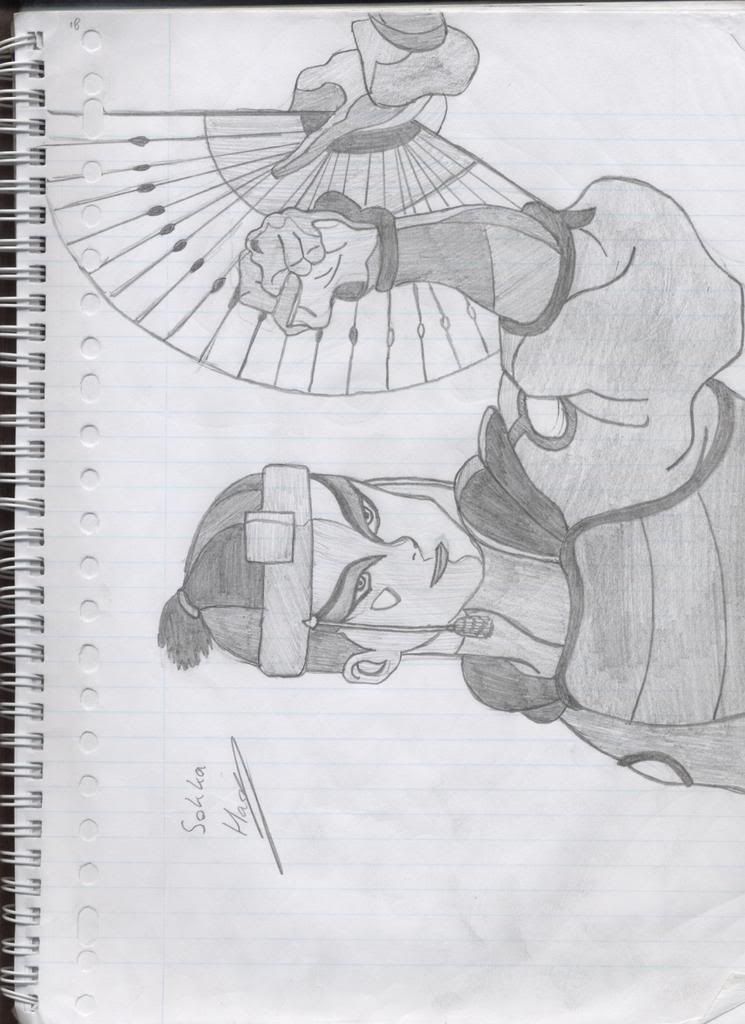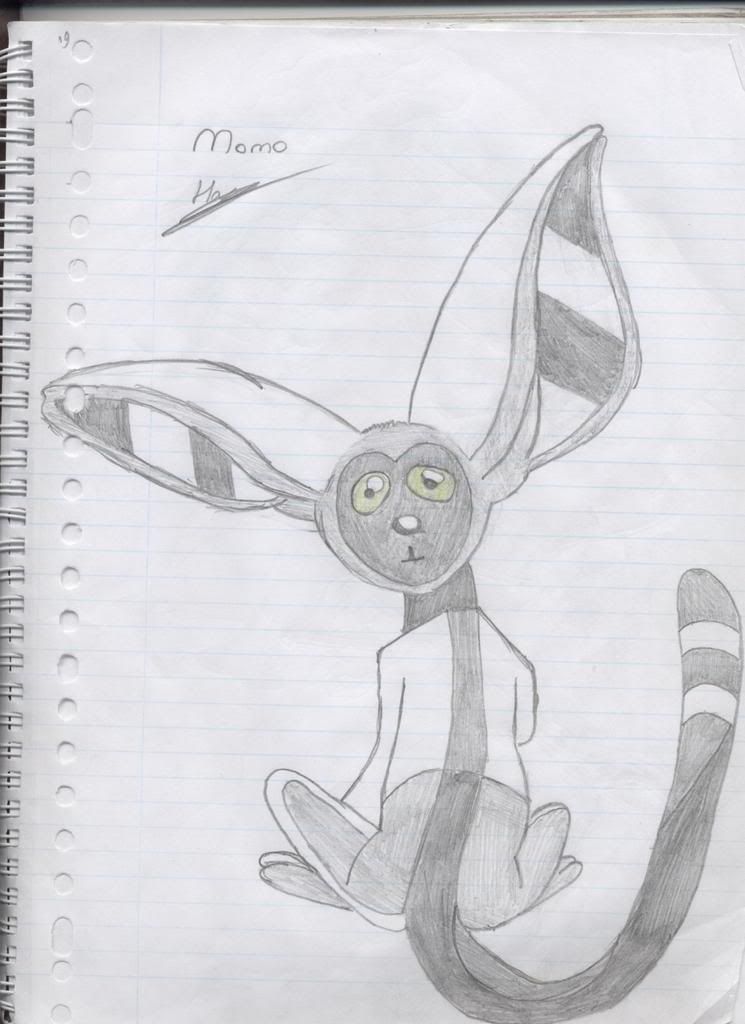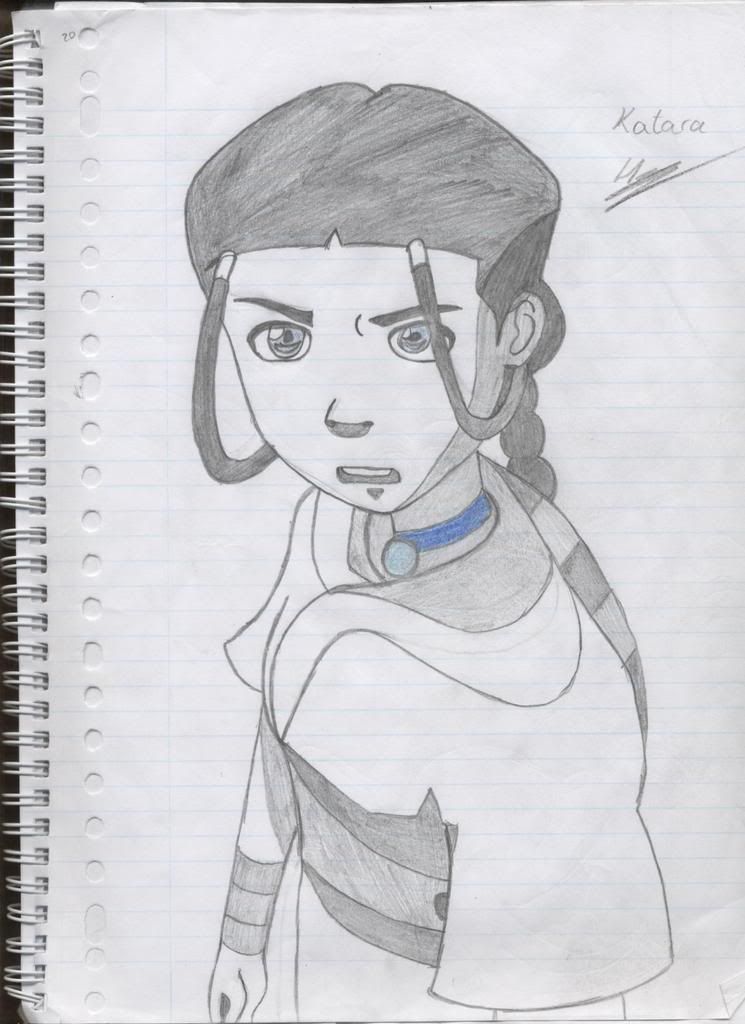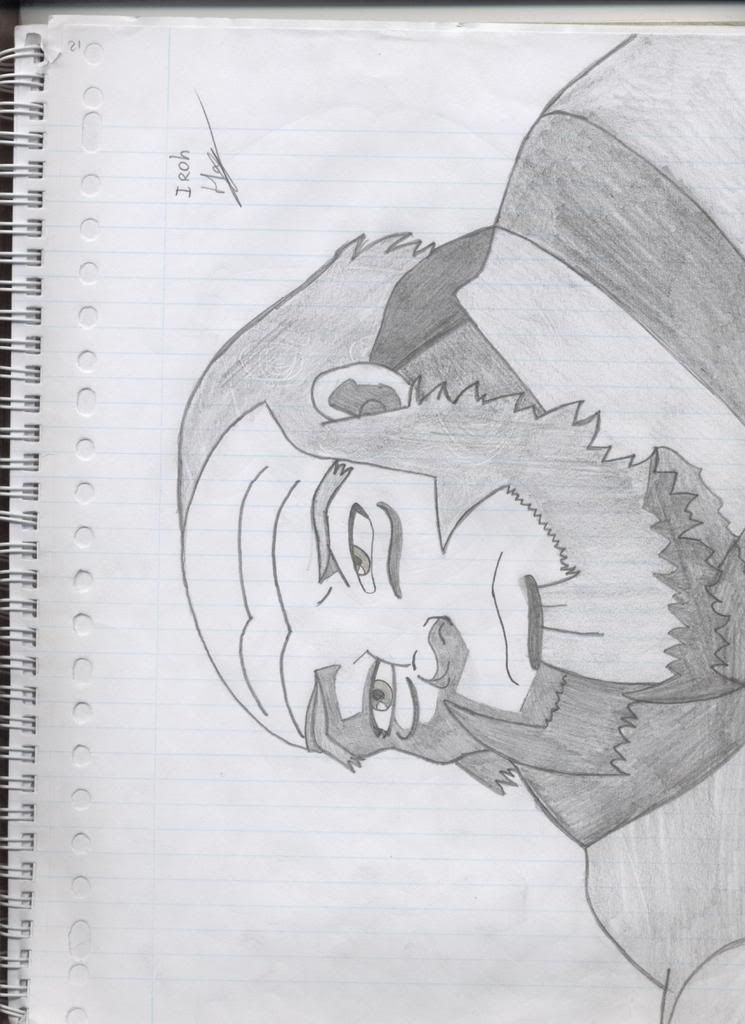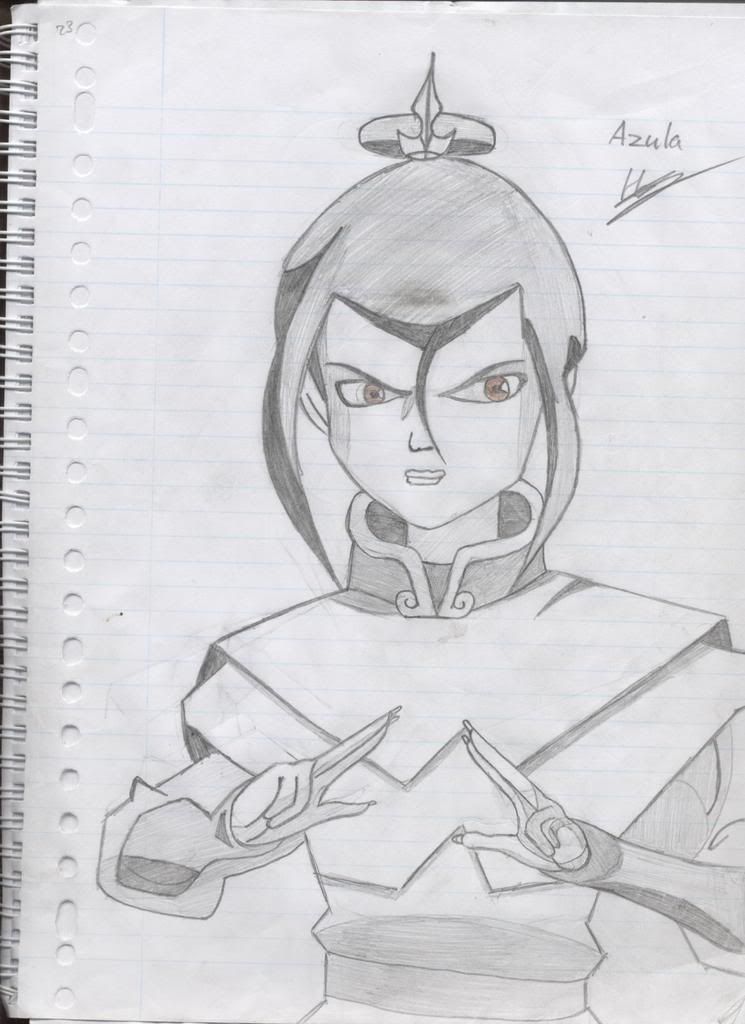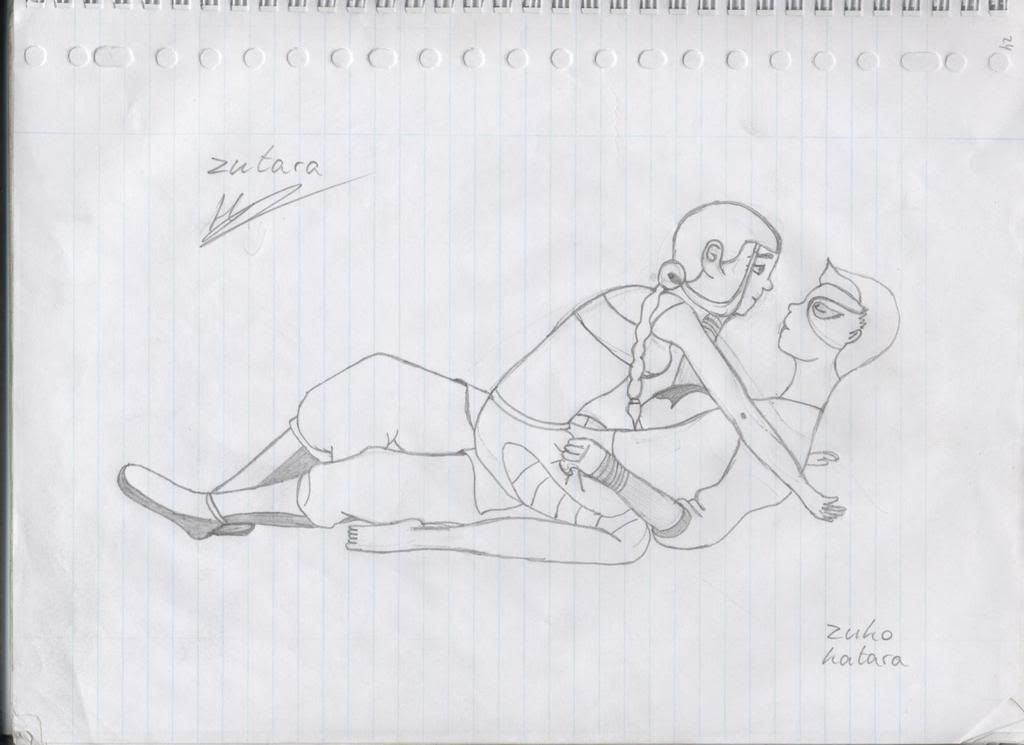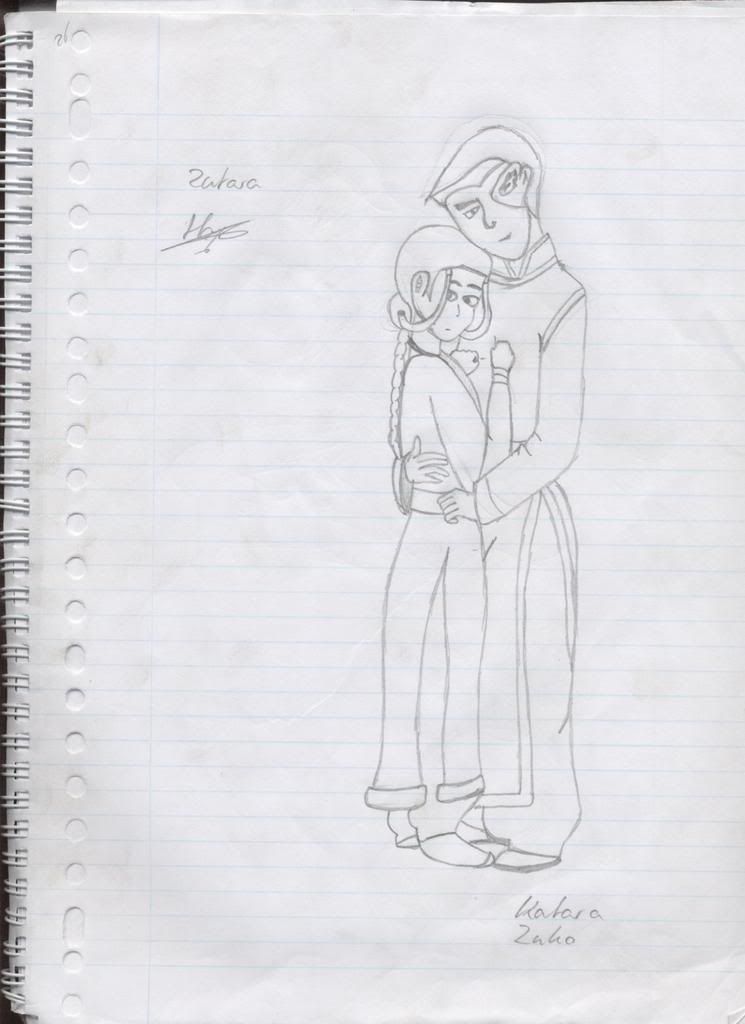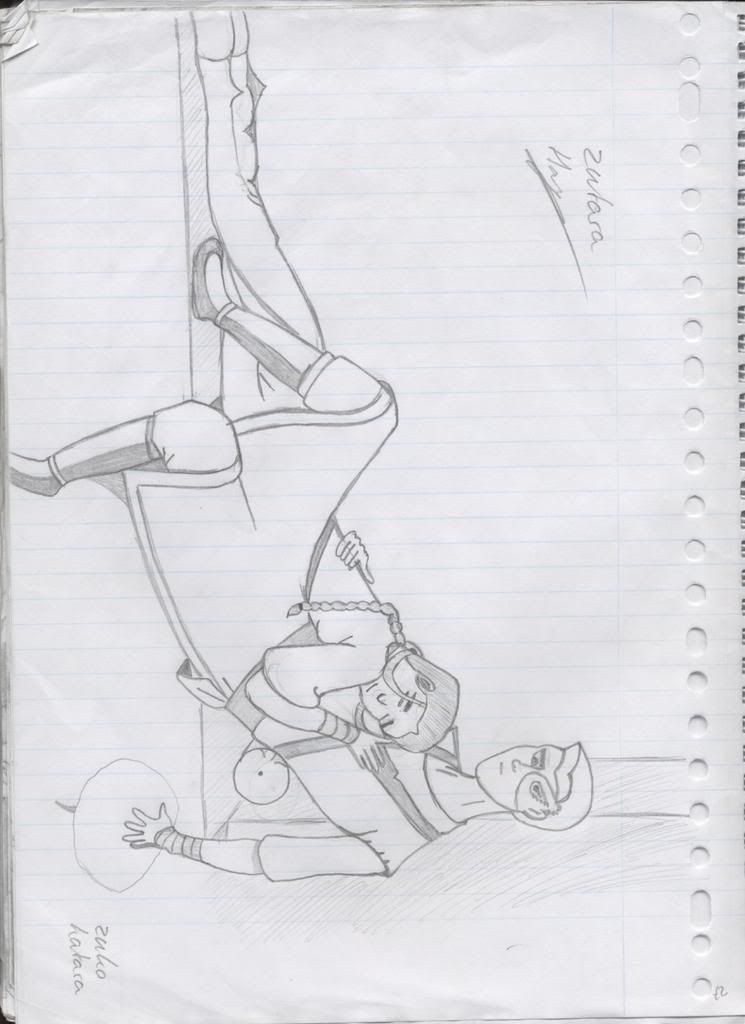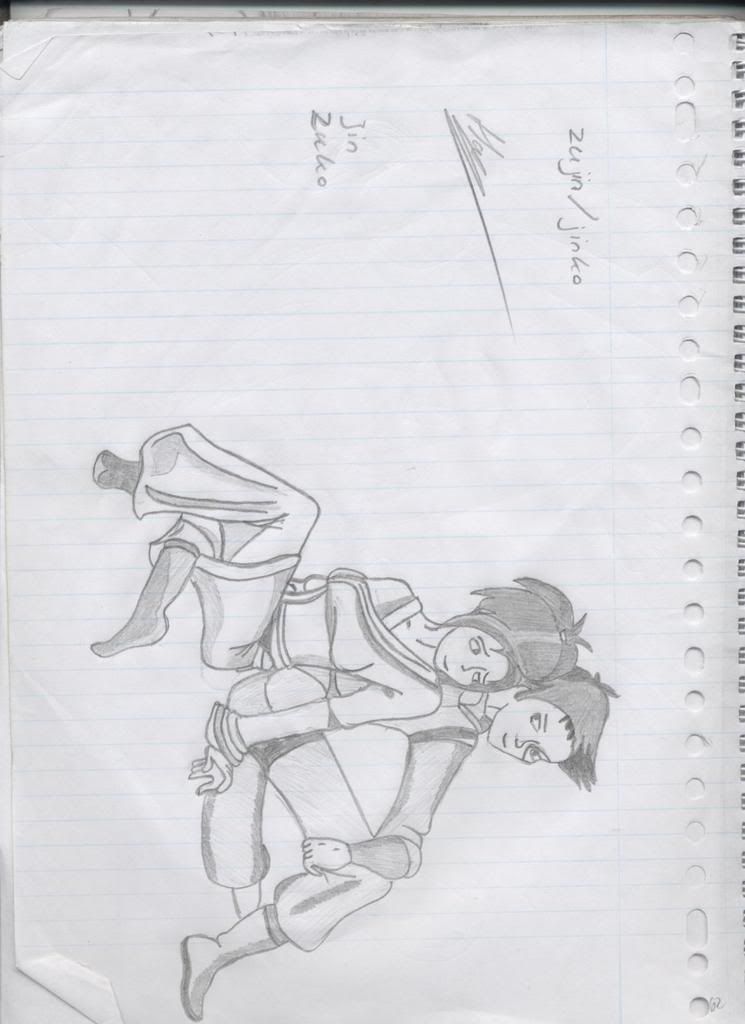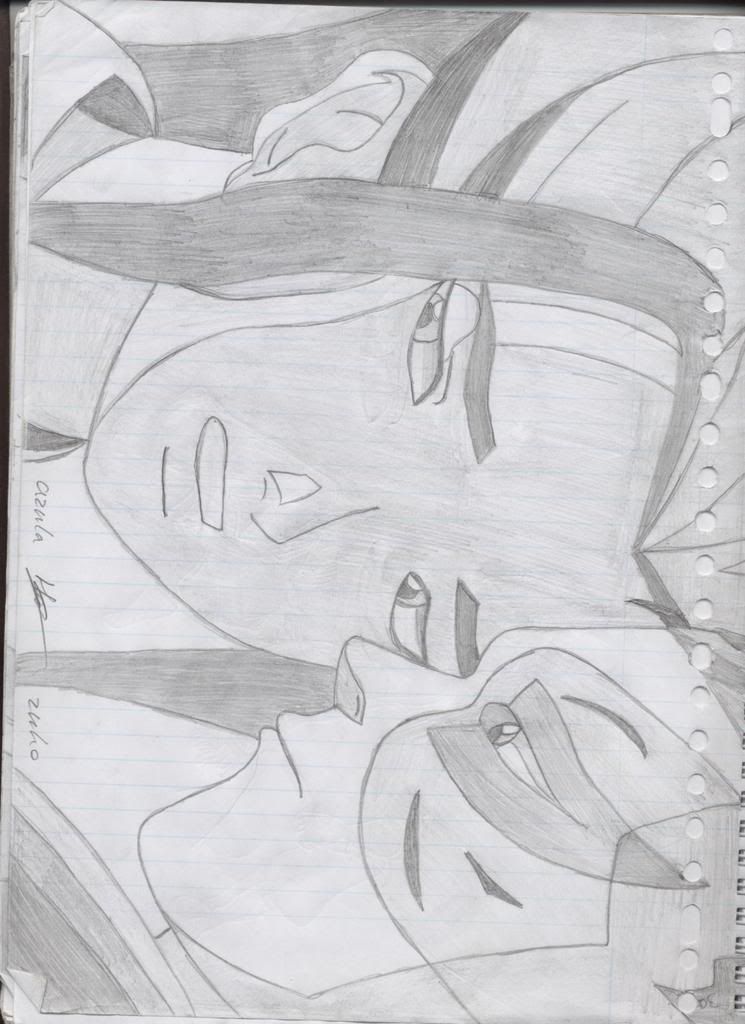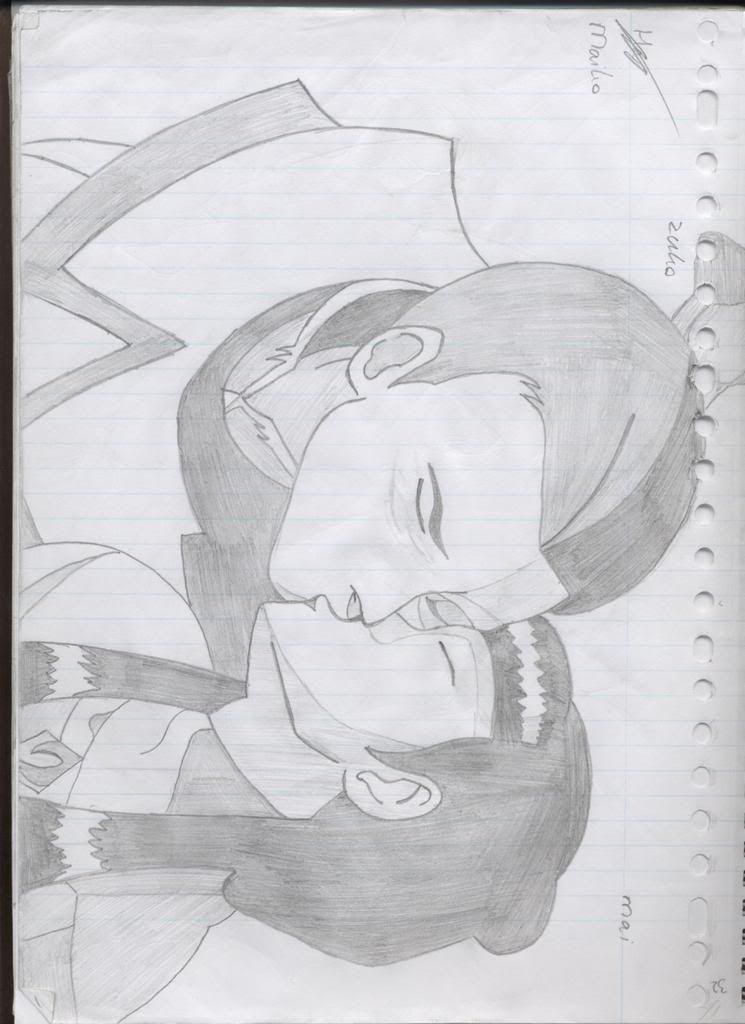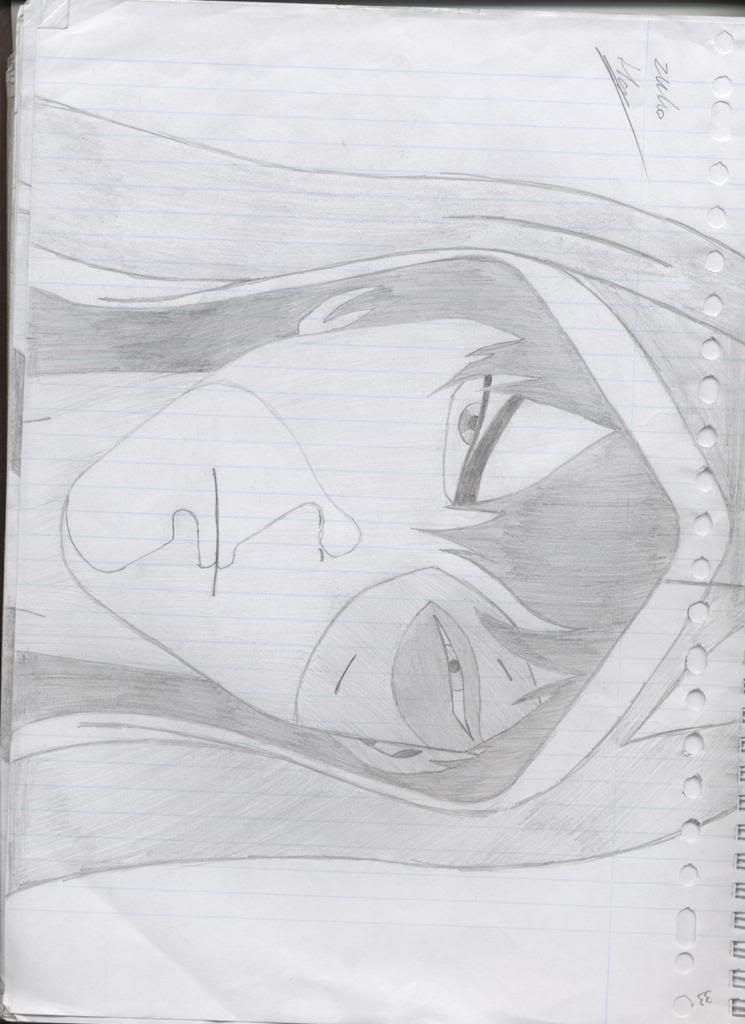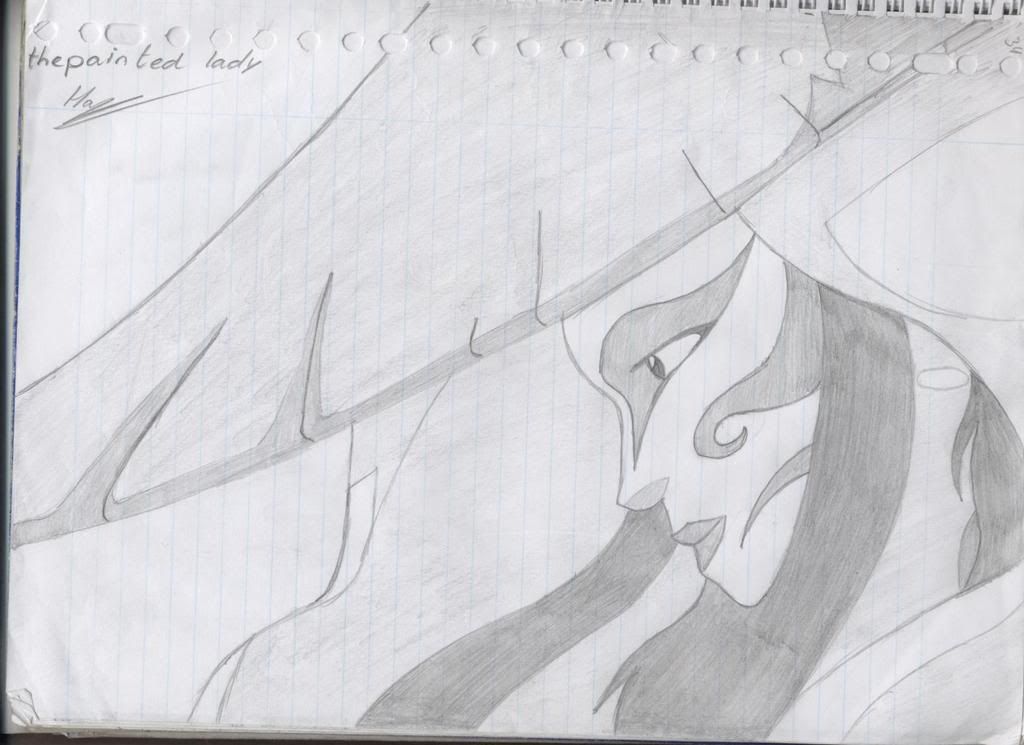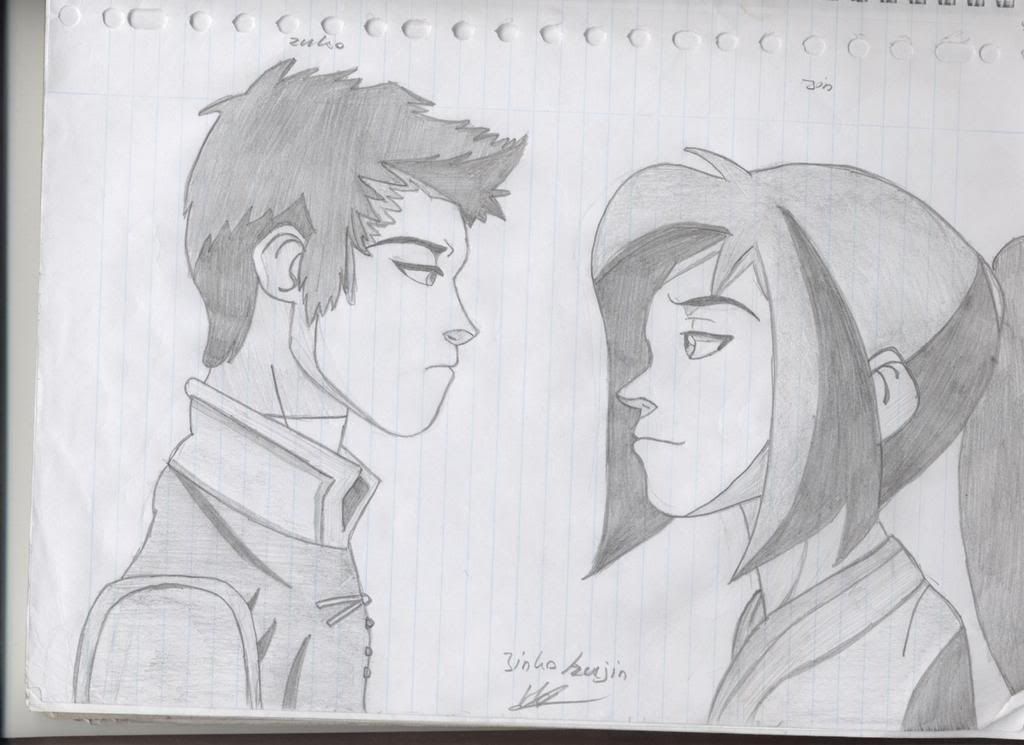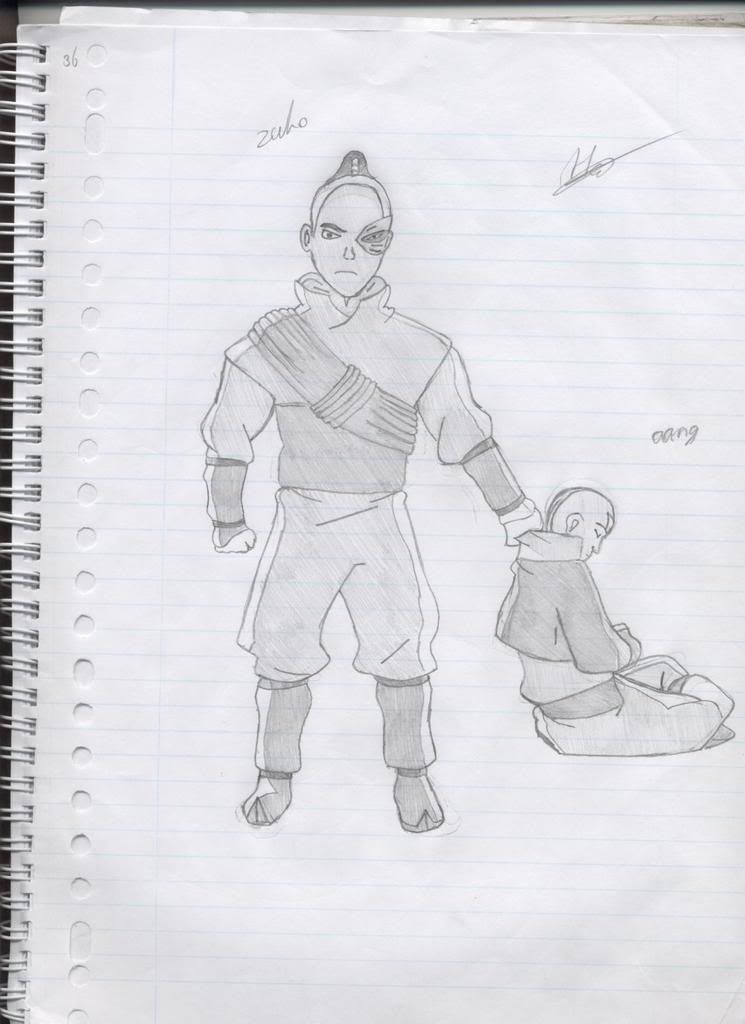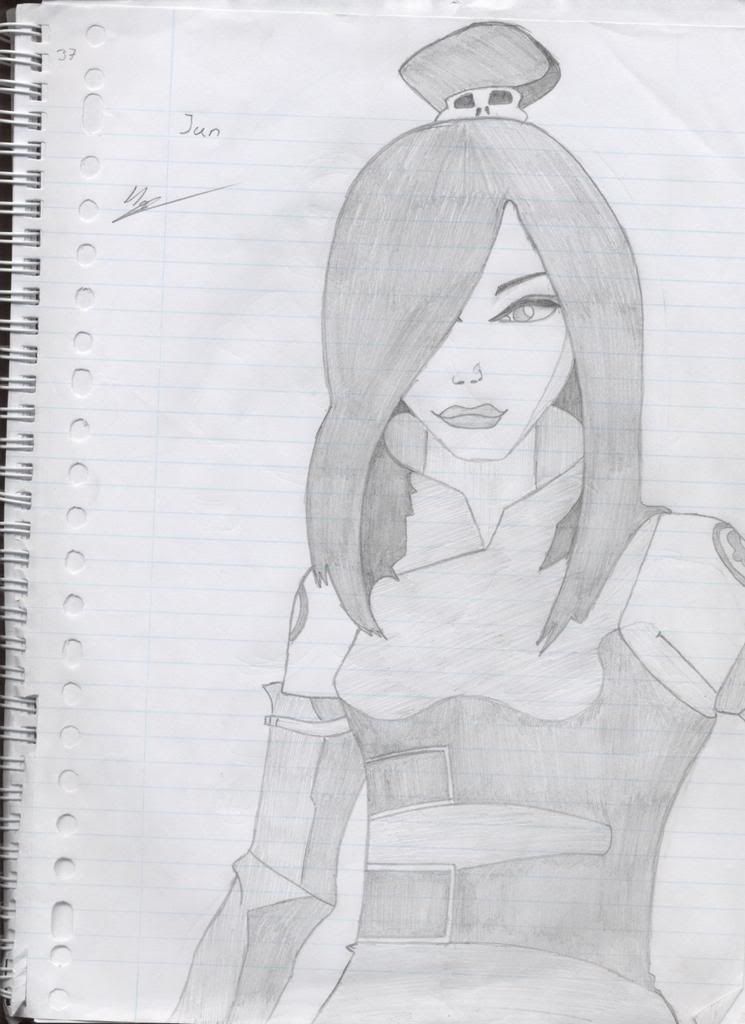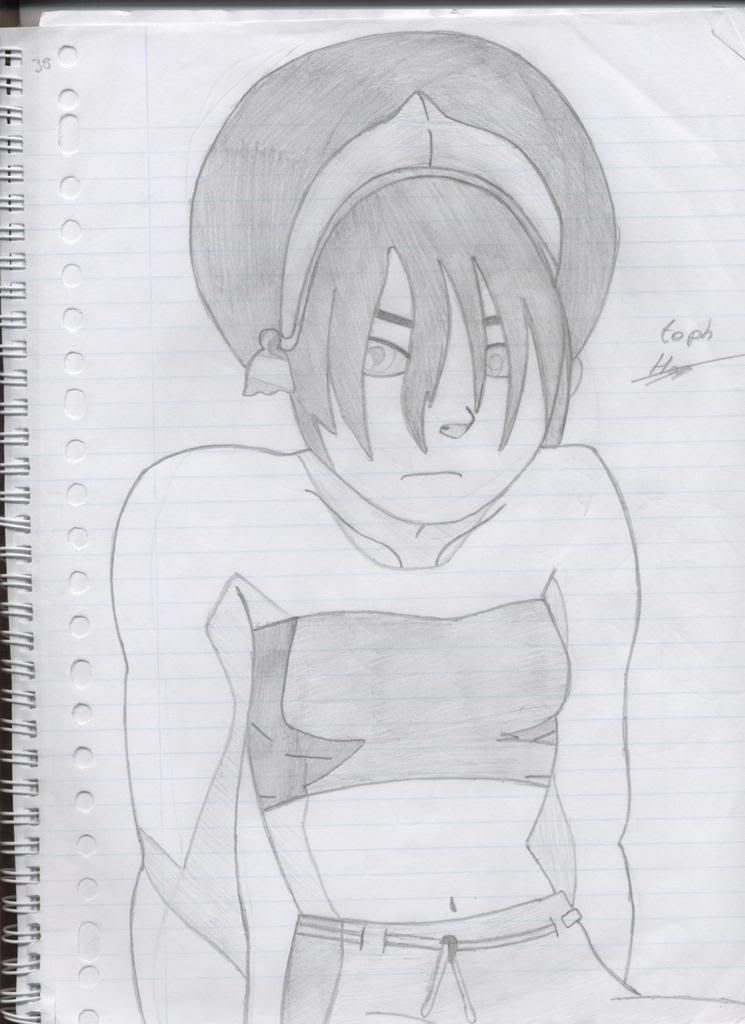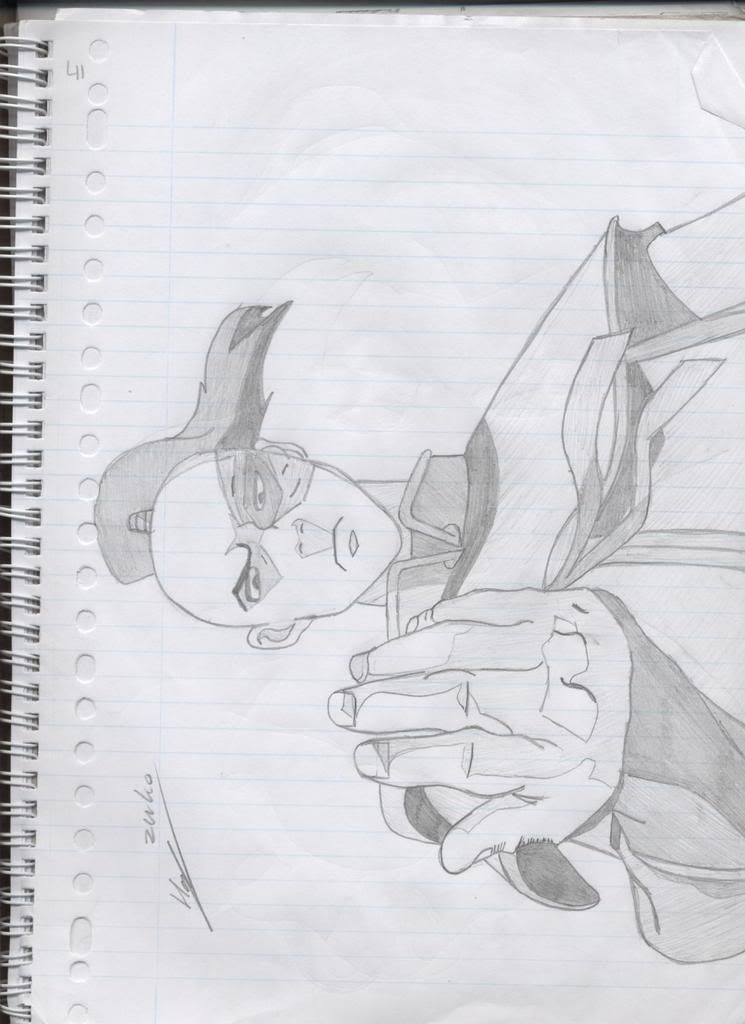 so that was all I'm going back to my drawing table.
2 Nov updates:
new one special for hajtom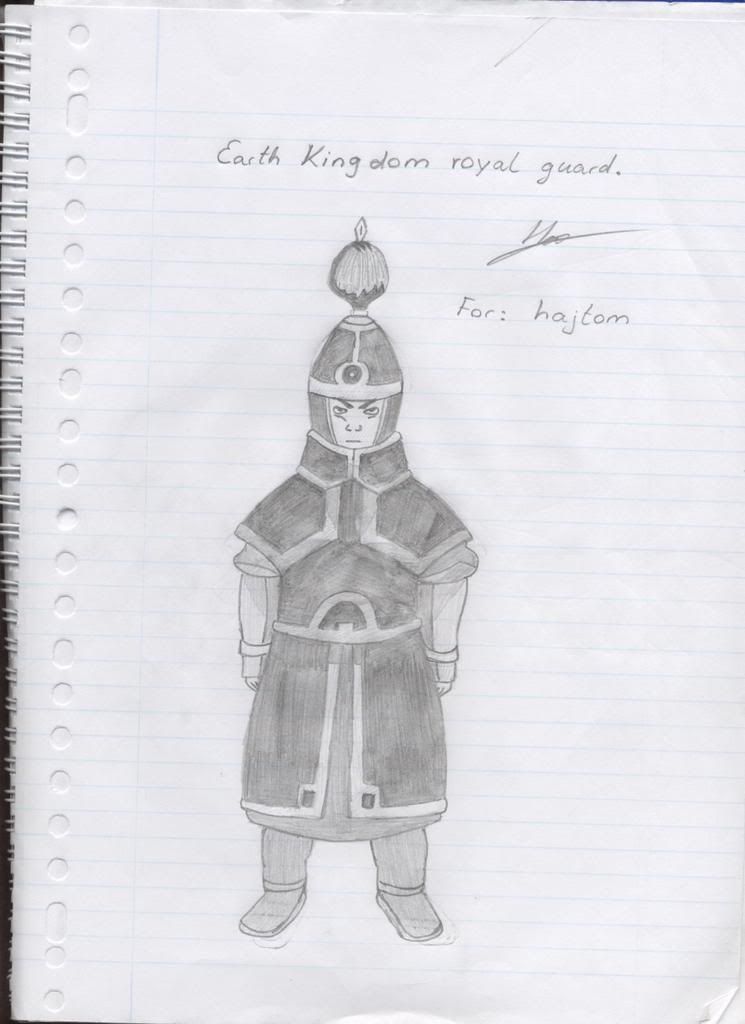 and another one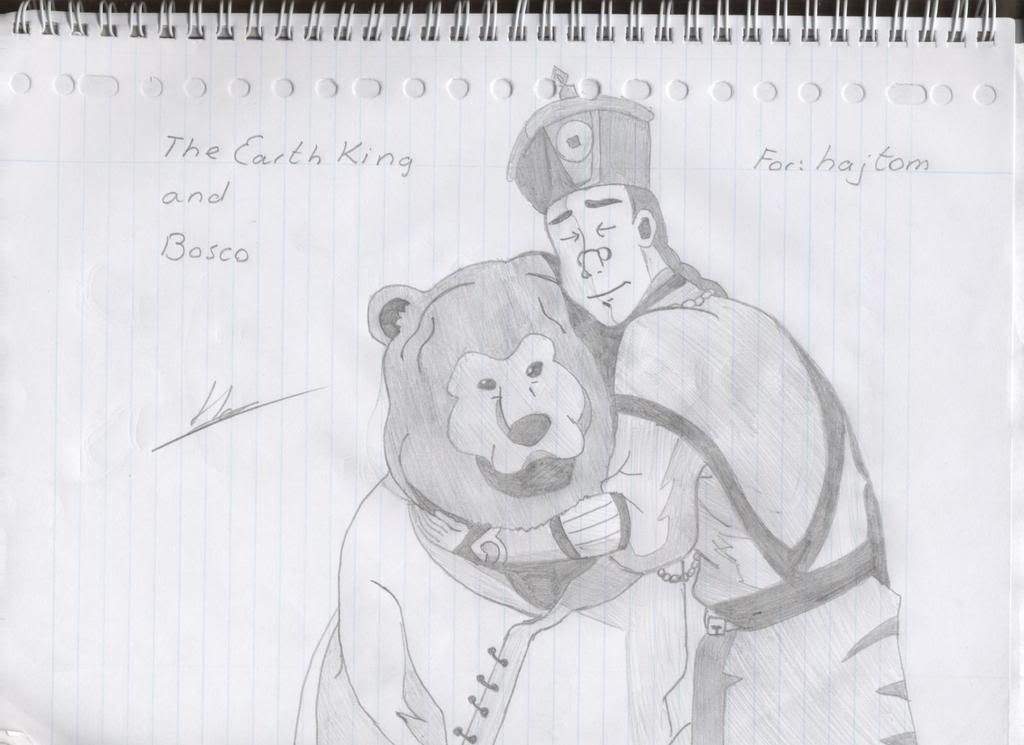 5 Nov updates:
this one is for the Glori of our nation: an earth soldier.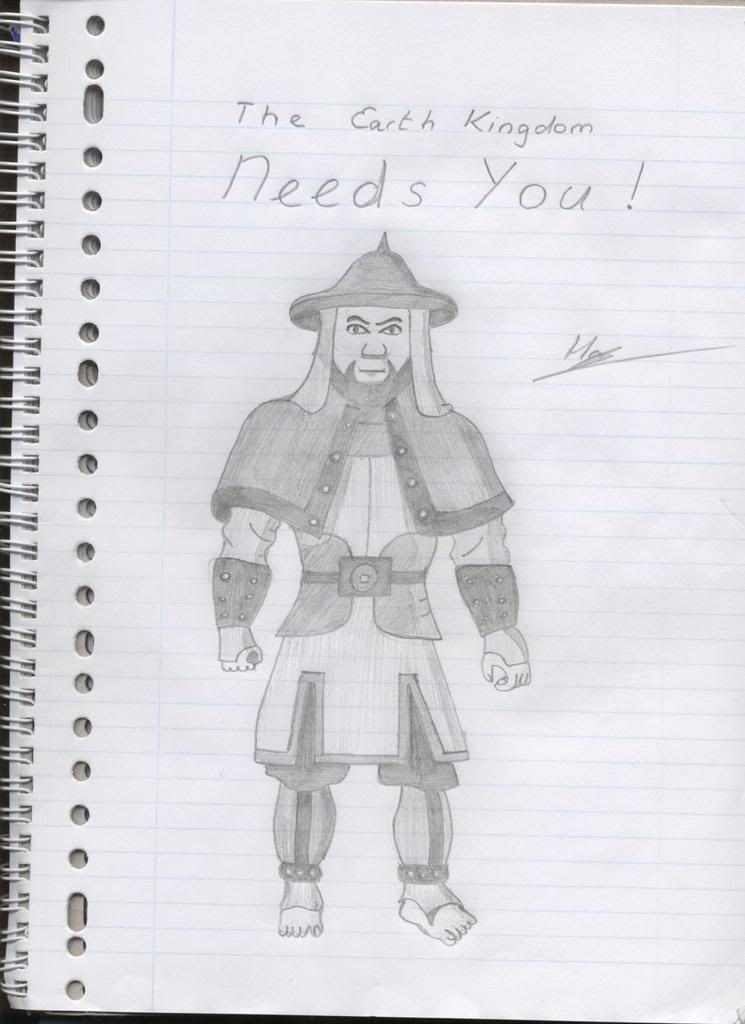 11 Nov updates:
i'm ready with the cartoon!!!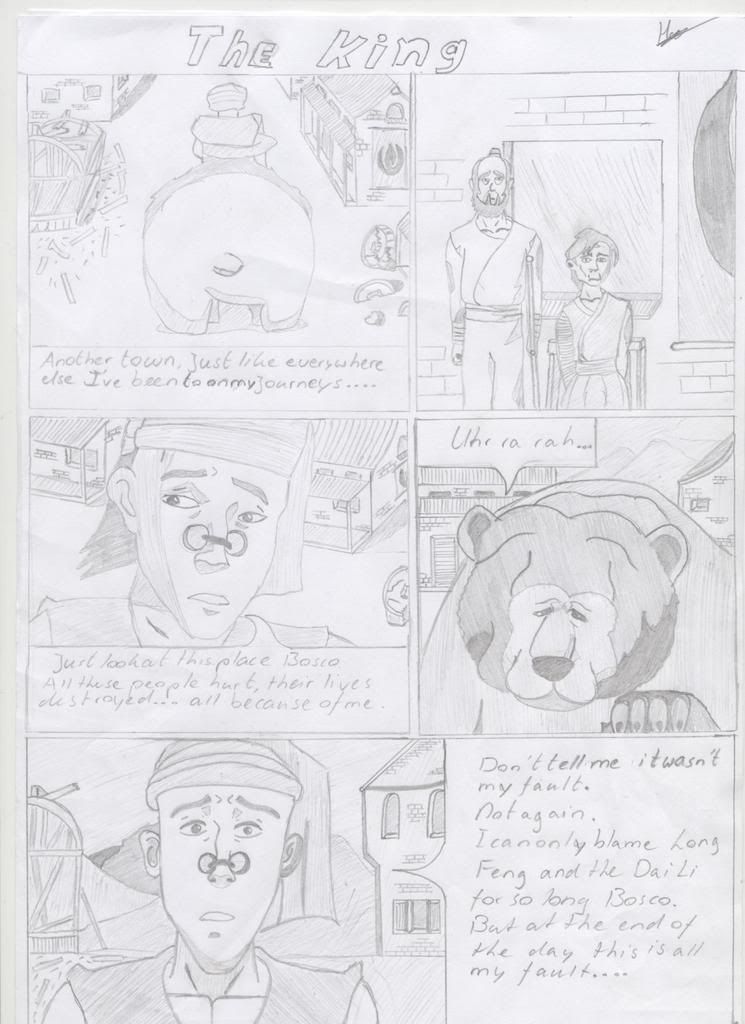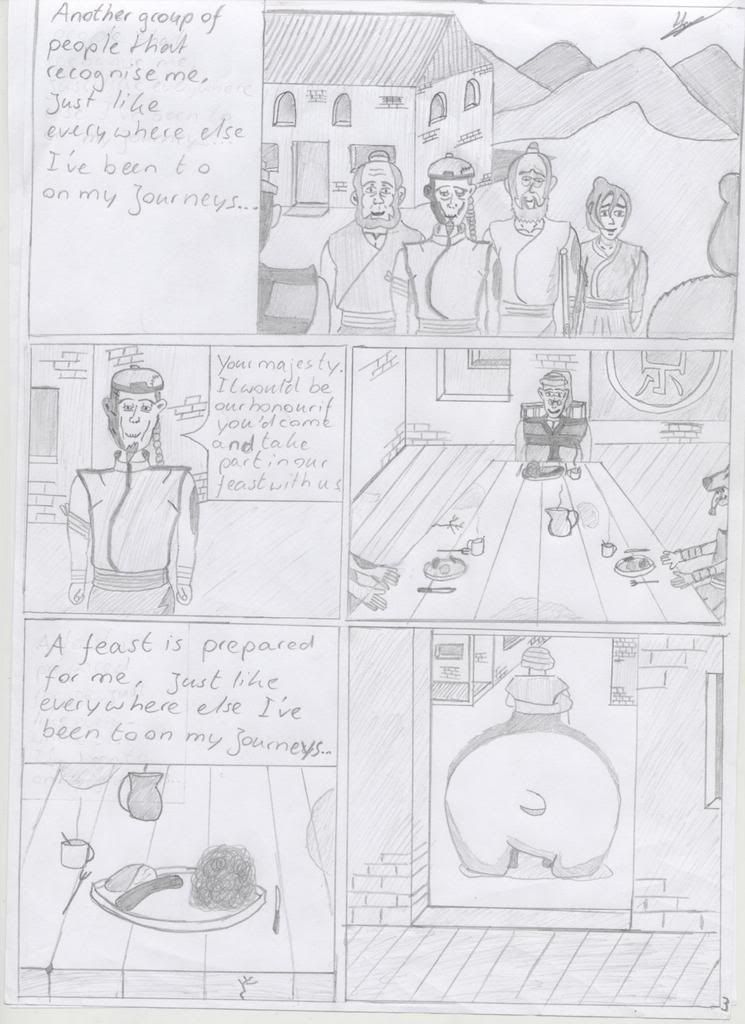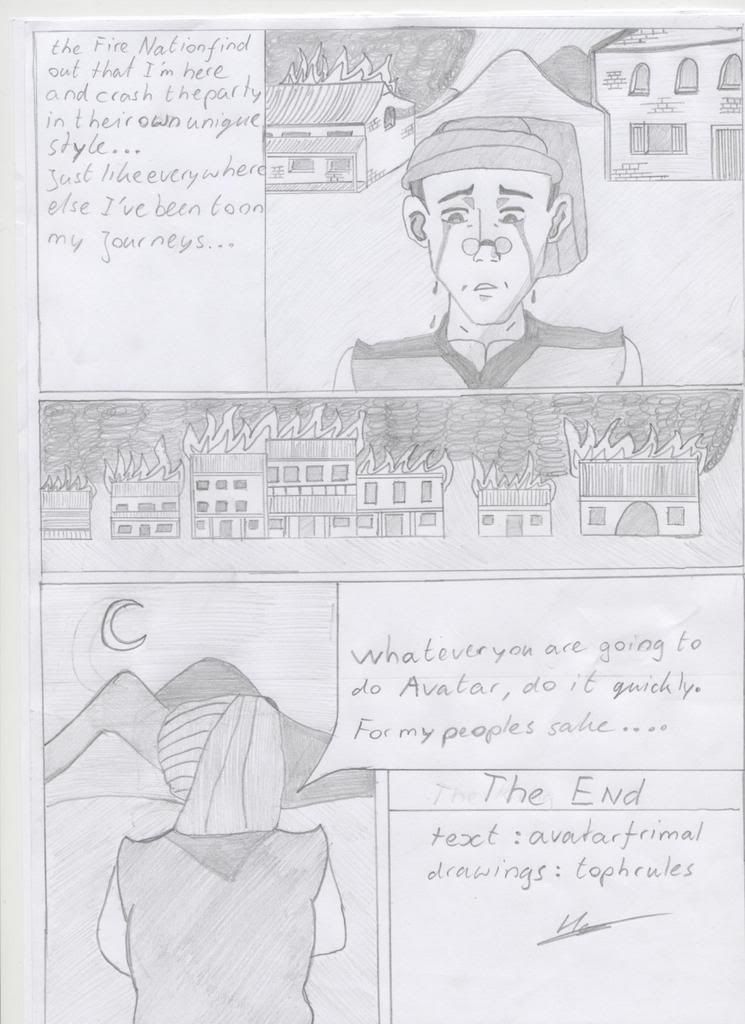 and Jet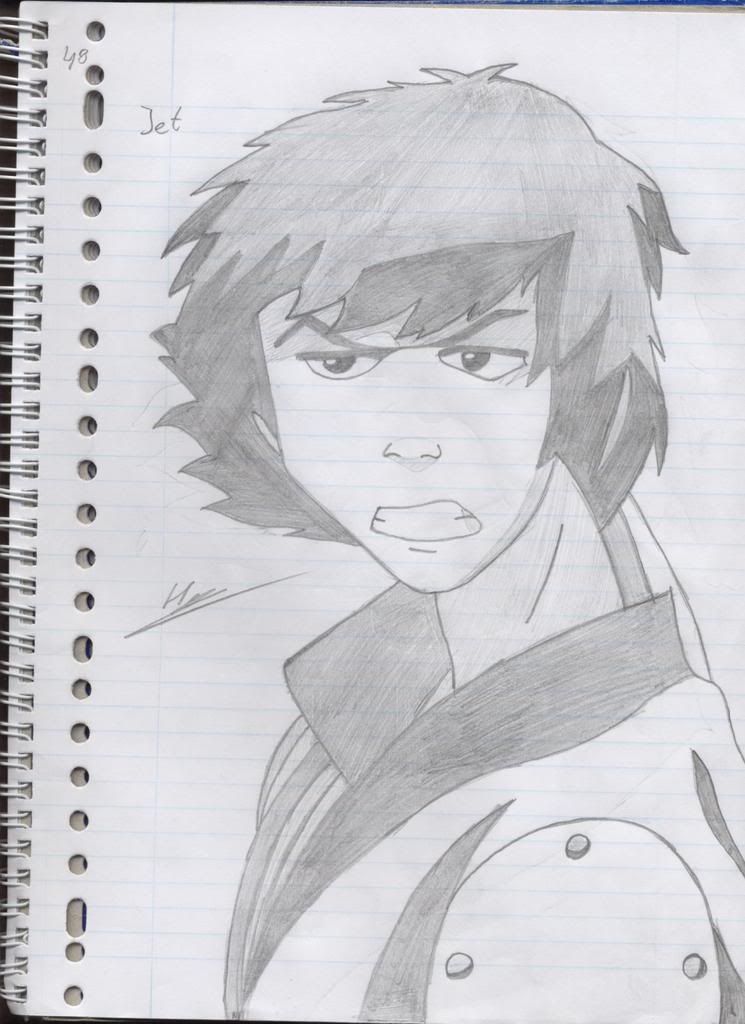 new updates 17 Nov
new cartoon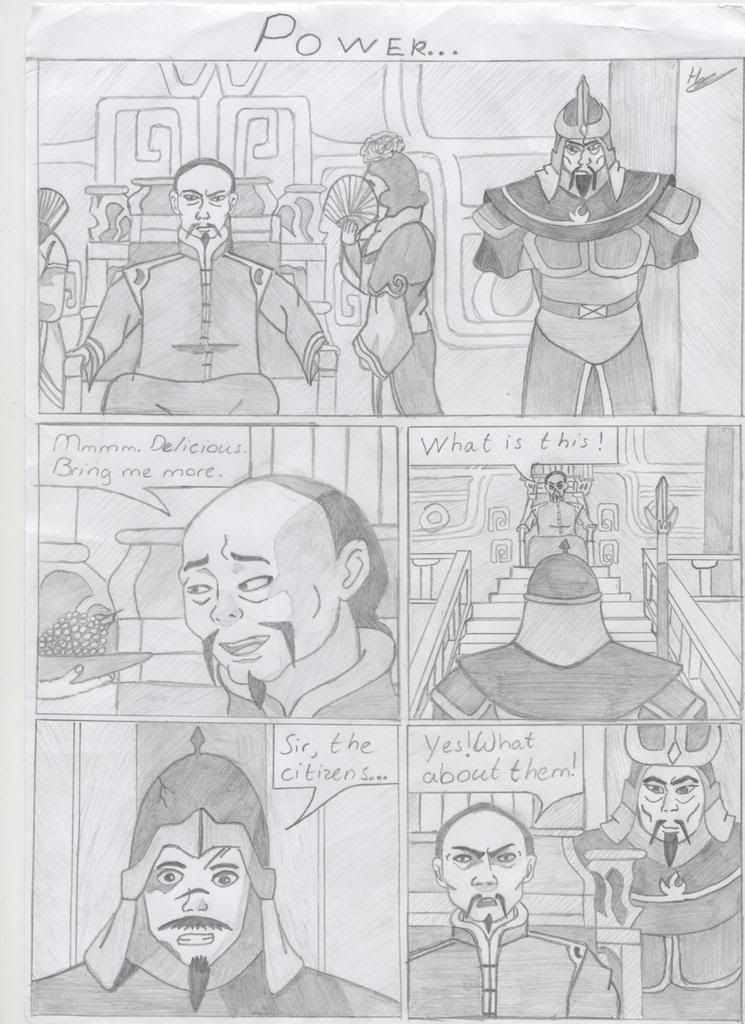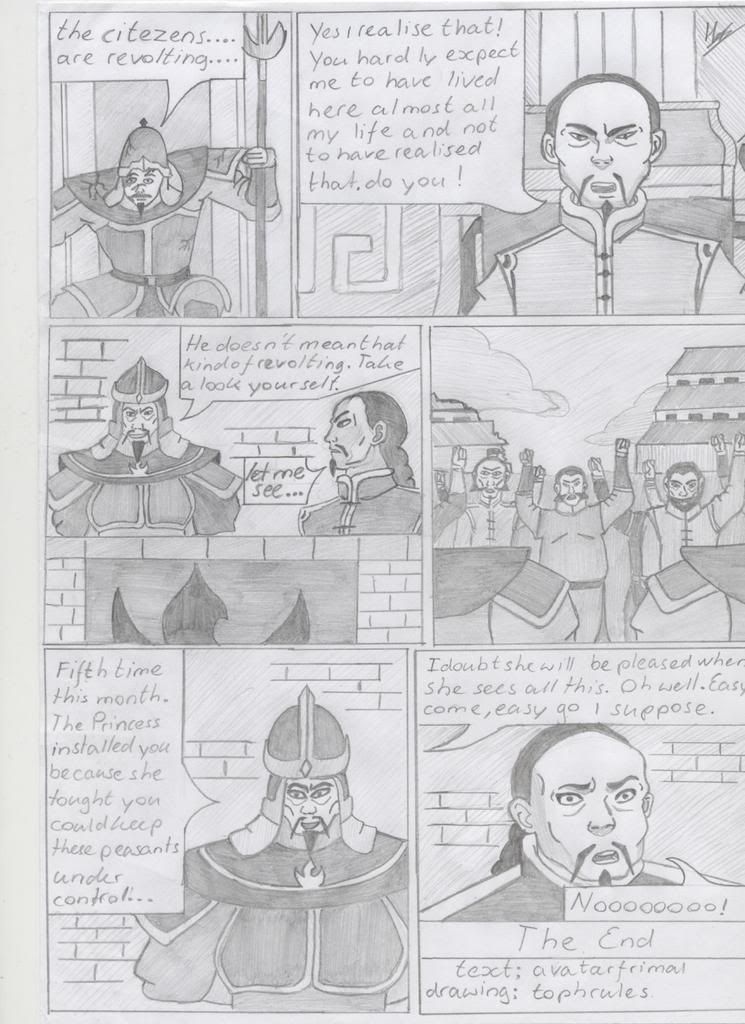 new cartoon about epi 312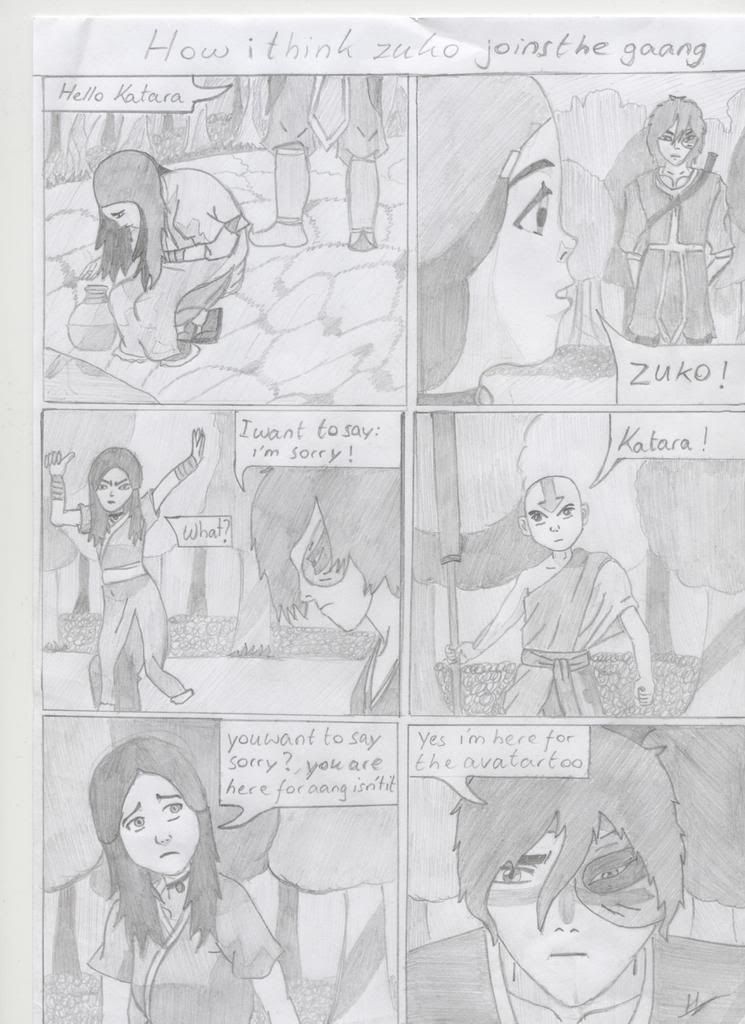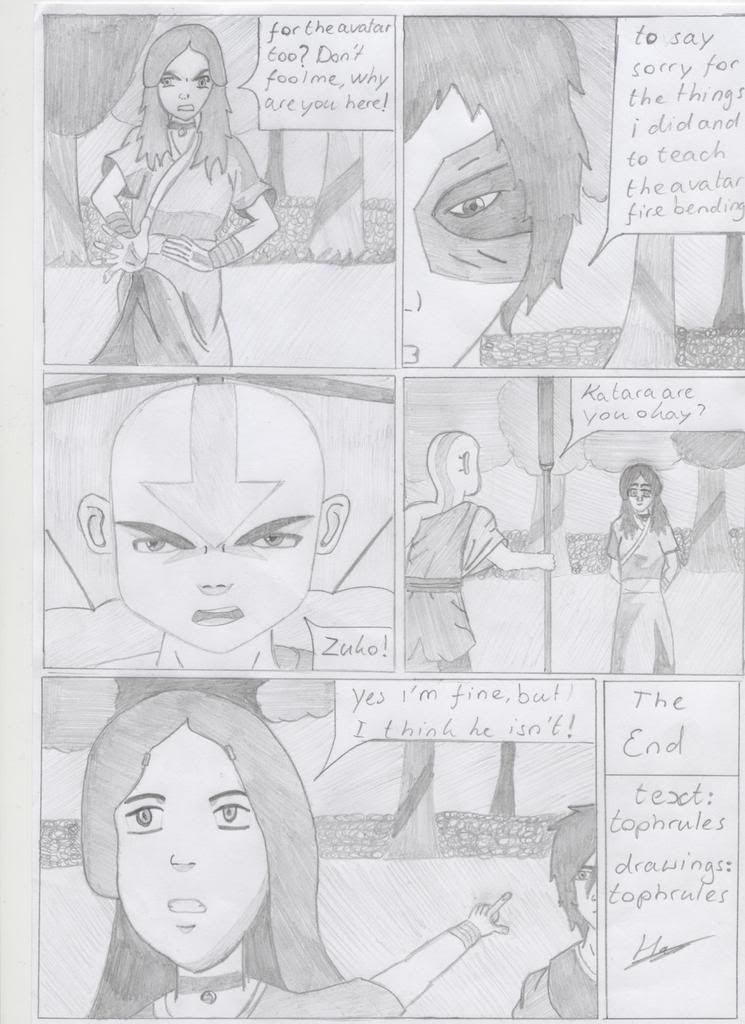 new updates 3 Dec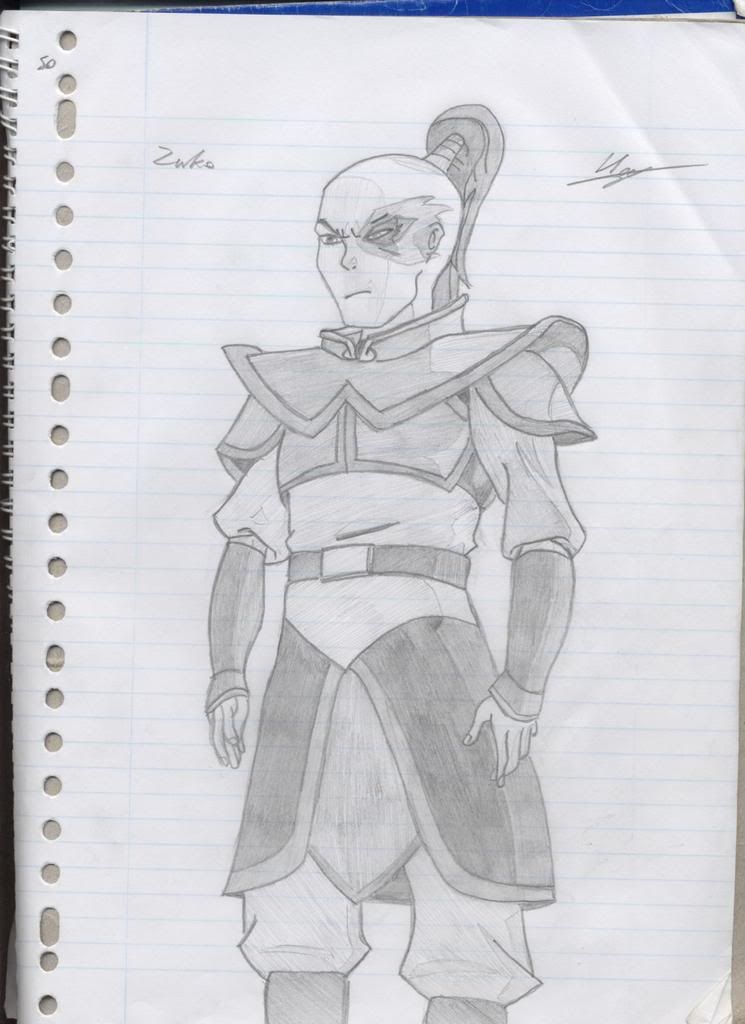 New updates 21 Dec
New comic / cartoon: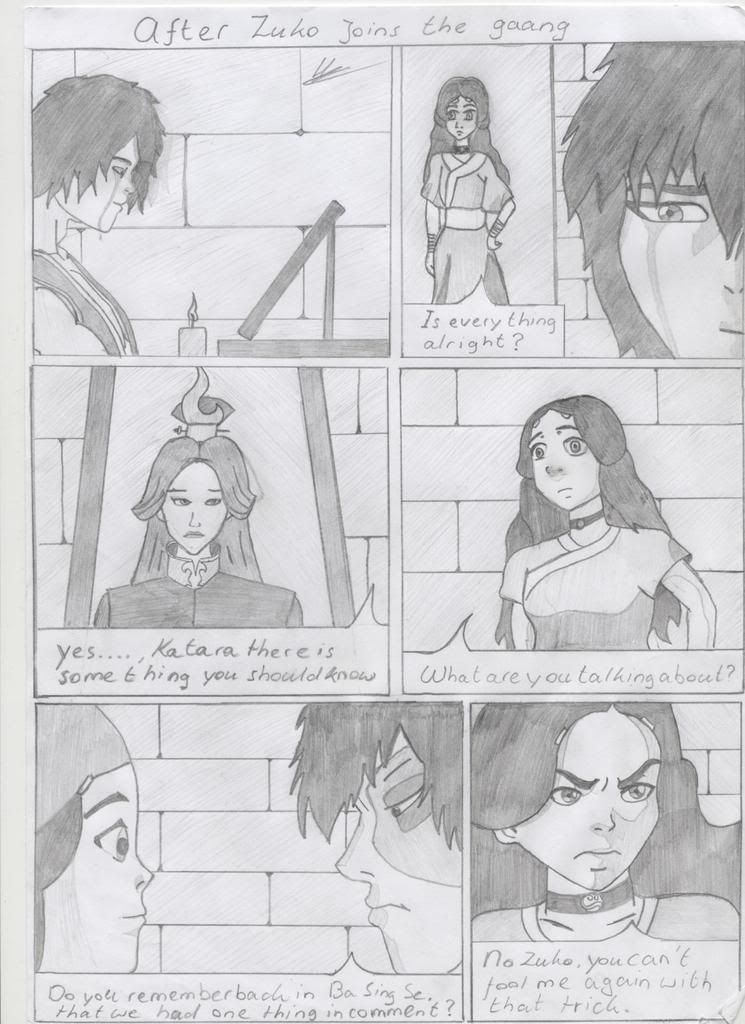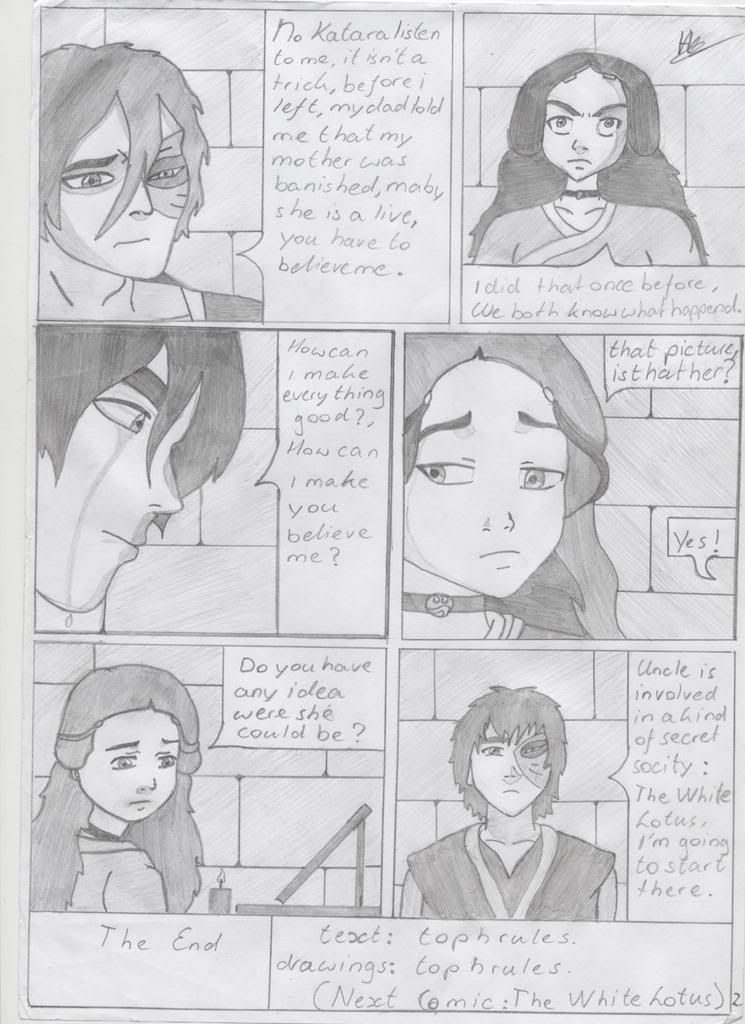 New updates 27 Jan
New comic / cartoon: The White Lotus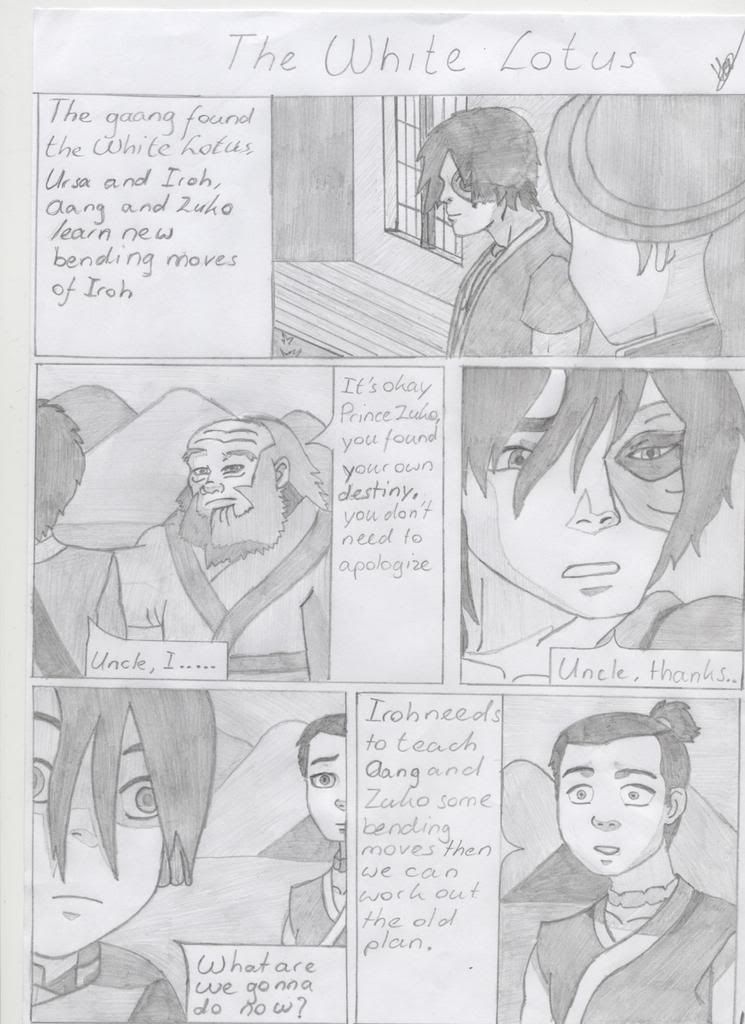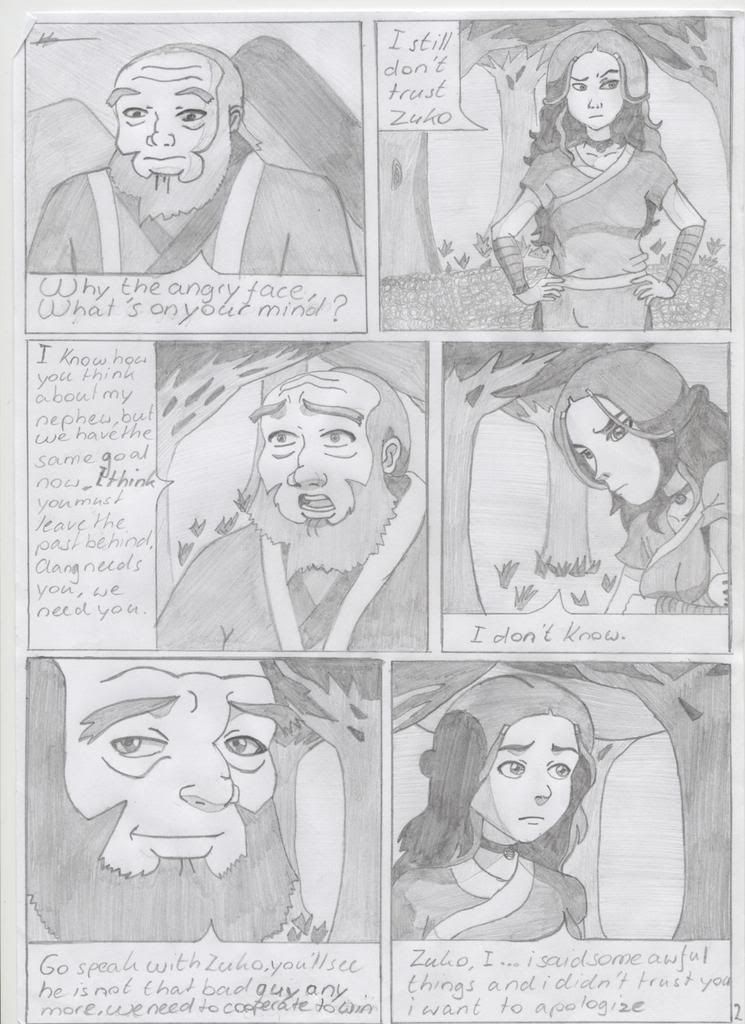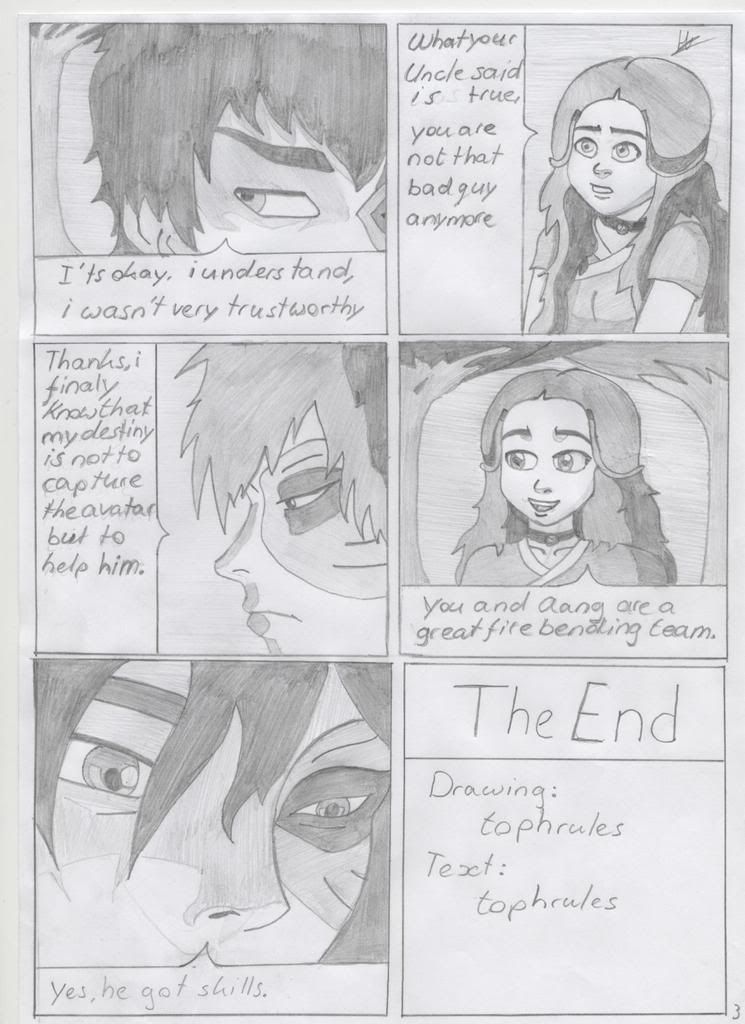 updates 24 Feb!
an azokka ore sokkla drawing for a friend of mine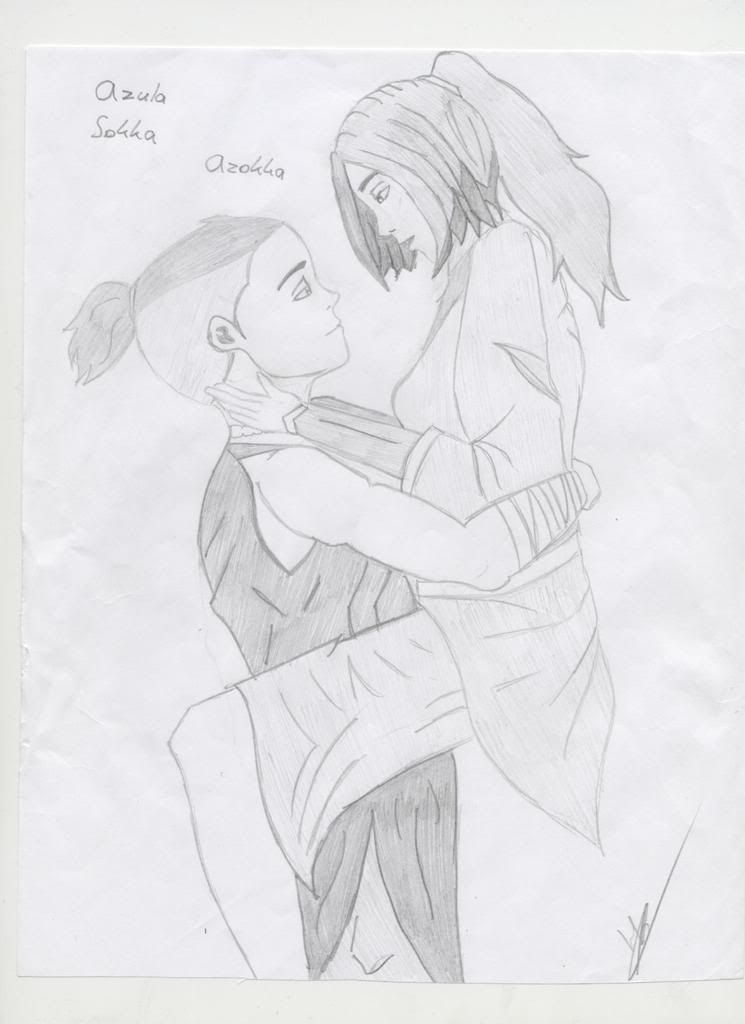 and Azula changed ???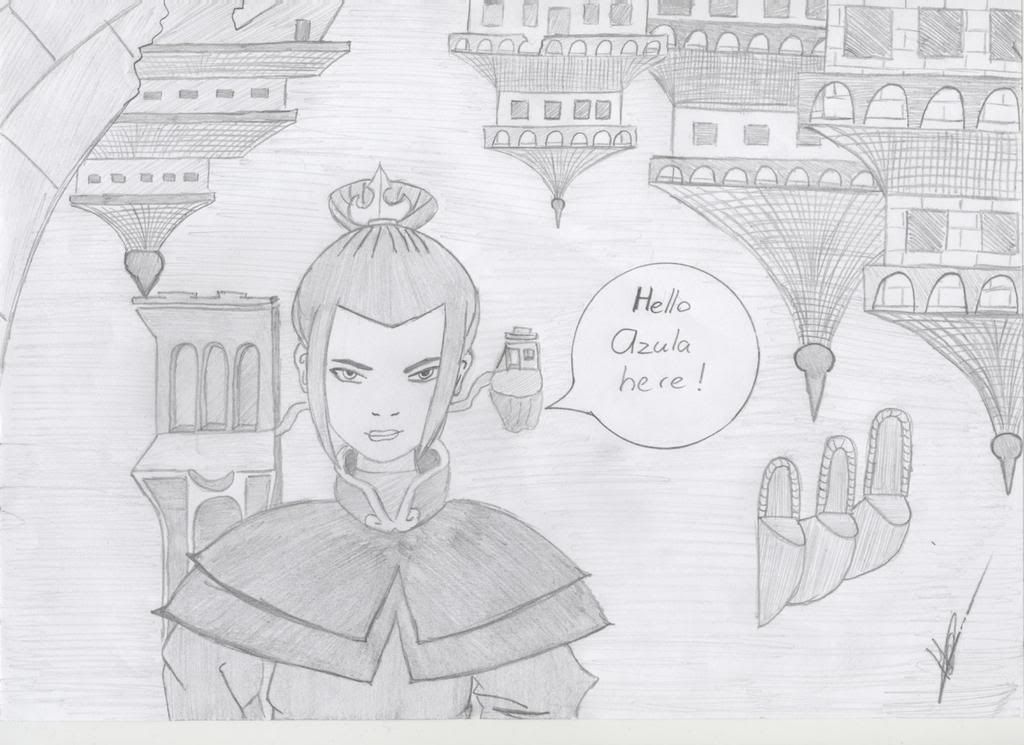 new cartoon : Prison Break Avatar Style, first page aired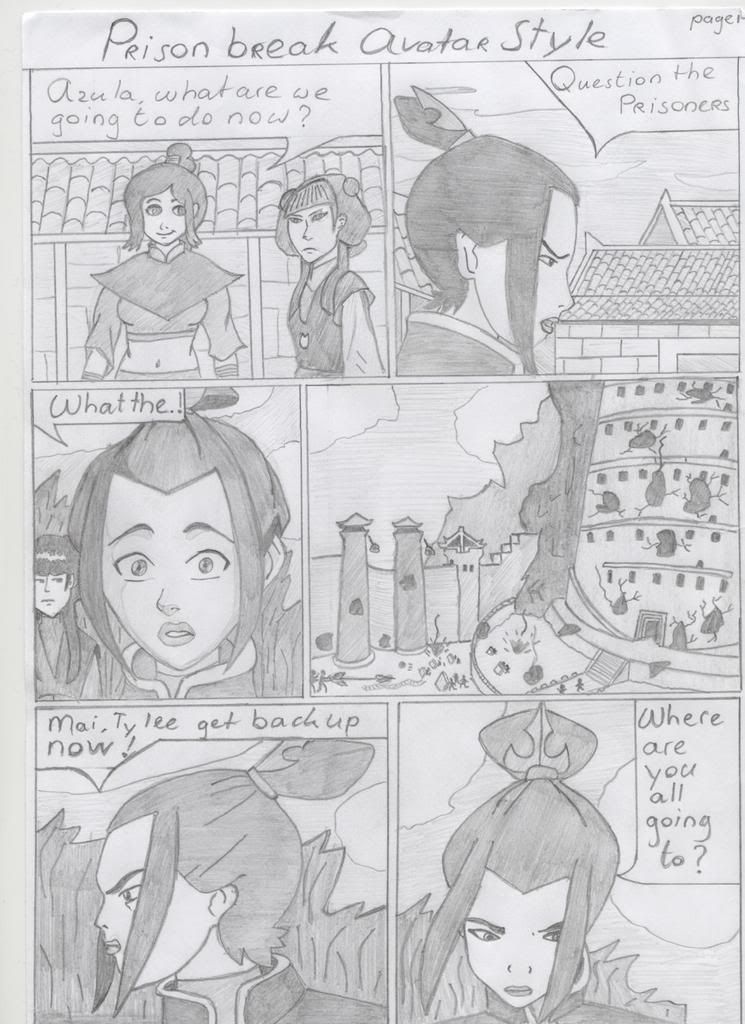 second page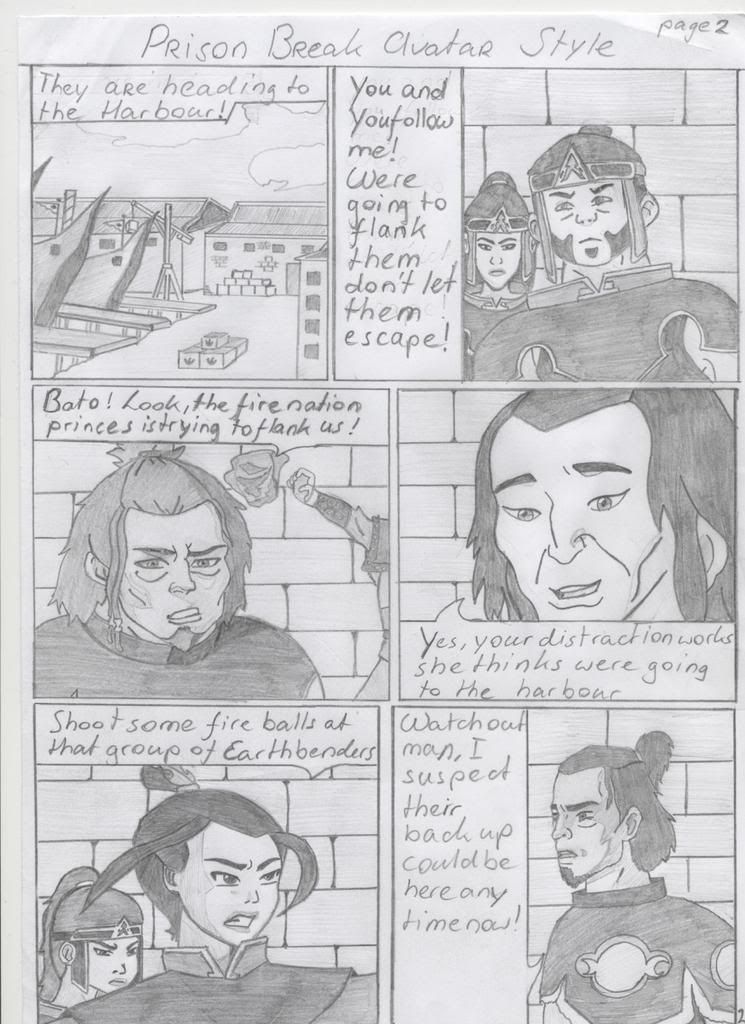 page 3 a flash back to the day of black sun after the gaang left to the western airtemple