Last year was a great year for one of my favorite hobbies (except in bad weather) Aircraft spotting...
All pictures are taken at Den Helder Airport / Naval Airbase De Kooy (Den Helder), EHKD
Had some cool photo's..figured to share them: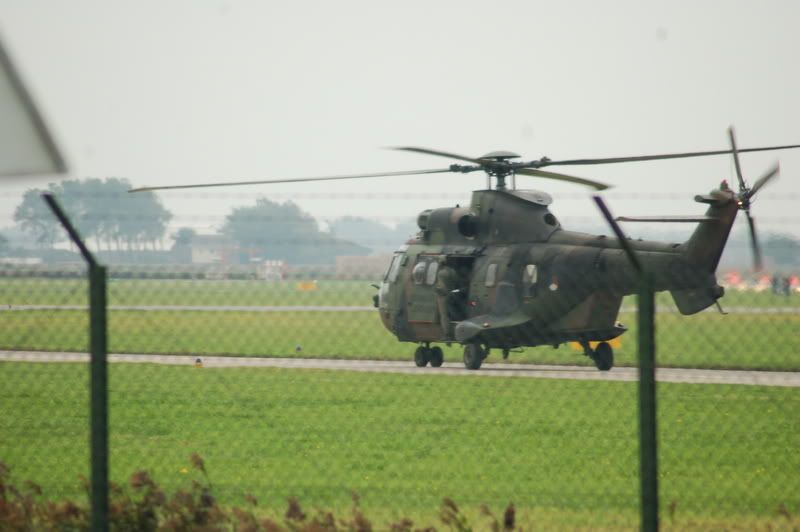 First up is the Dutch Army "Eurocopter AS 532U2 Cougar MkII"
Why would we land on the runway, if the taxiway is large enough? Ask this pilot. He just landed it on the taxi way. Go figure (high fuel prices?)
The Breitling Jet Stunt Team. Always good to watch with their L-39 Alabtross aircraft. Here just seconds before a loop/formation break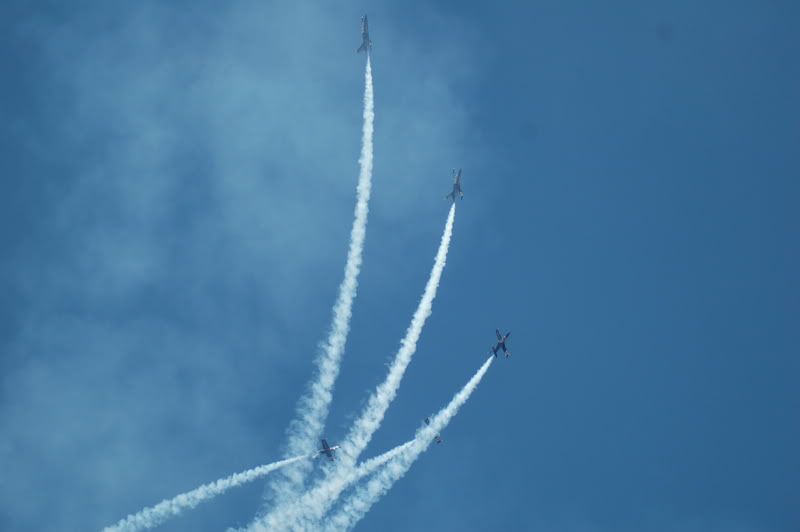 "Team. Break, left right." " Up " (Up means: go, preform)
And after 15 minutes of watching in awe how good they are, and listening to the raw power of their rogress/Ivchenko AI-25TL turbofan, delivering a power of: 16.9 kN
Secondly, the "SH-2G Seasprite." One of the first USA navy helicopters to be sold to another country, the Polish Navy. Also the first time ever an SH2-G landed here on the airport. Note how the gear retracts forwad (look at the gear bays) And a closer look to the rotors: The trim vanes on it. The only chopper in the world with Trim vanes on the rotor blades...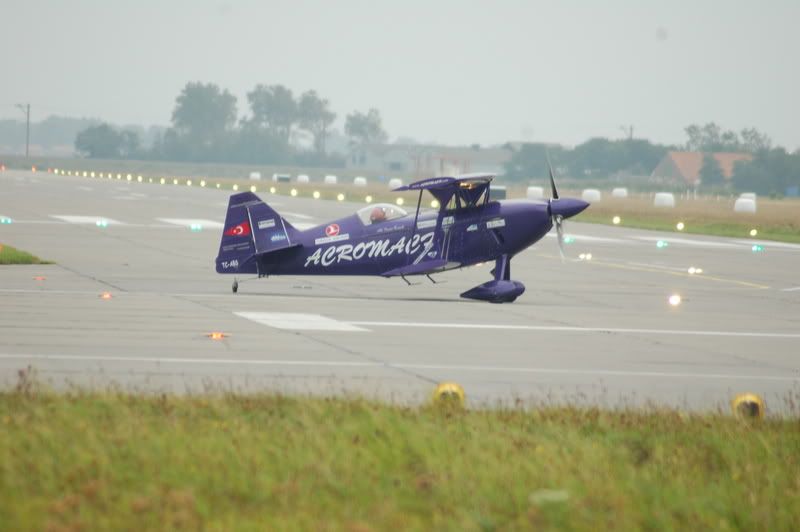 This aircraft. Very special actually. It has no type/serial/builder. Its builded by the pilot himself togheter with 9 companies, its called " The Purple Violet", and is the fastest Biplane, and best manouvrable aircraft in the world. Aerobatics only. Normal flying = brick. Has to be transported on a truck....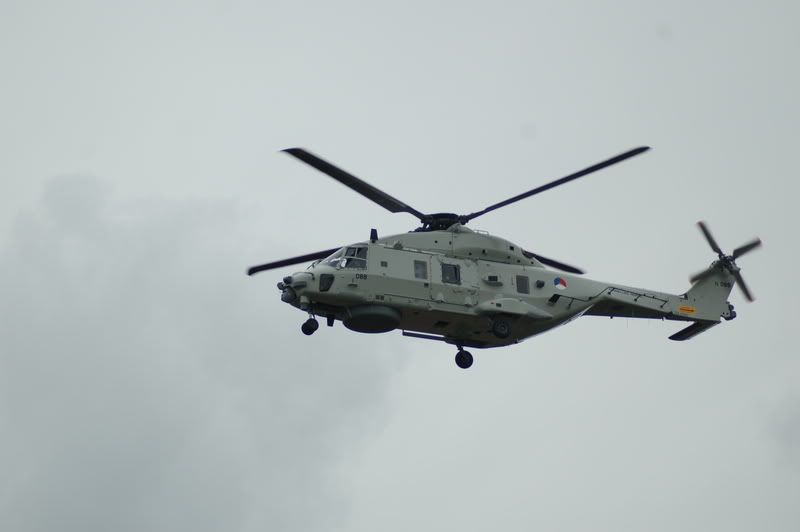 The NH-90, build by NHIndustries. This one was the first in Dutch Navy colours. It was cancelled after an engine failure near Valkenburg (about 50km away from Amsterdam) But it could be repaired.
I was lucky enough to make the first photo of this particular heli showing its full fuselage, and all it's numbers/registrations. And ofcourse, the Dutch Flag.
That's just a few of my best pictures. If you want more (or not.:P)...comments are welcome