Ok. I saw this on another forum, but it was dead. It sounds like fun! ...But it's dead. So, I'm bringing it here.
The APP (academy for psychological problems) is a boarding school for teenagers 13-18 (meaning your character has to be 13 to 18... not you personally) struggling with personality disorders, emotional trauma, etc. Their programs are designed to cure students of any problems they have, while also keeping up with academic standards. The also offer pool/sports/and other activities. But... can they really be cured?
(problems may involve major self doubt, over self confidence, depression, emotional trauma, etc.)
You need five of the following. More if you wish.
Name:
Gender:
Age:
Problem:
Personality:
Bio:
Appearance:
My Bio:
Name: Lirra
Gender: Female
Age: 16
Problem: MAJOR Case of Paranoid Personality Disorder
Bio: Was normal until a year ago, when she was kidnapped. She was left to die in a wood, and wasn't found for a couple of days. Her dorm room number is room 246.
Personality: Singer, painter, jewelry maker. Although she can paint, she can NOT draw. For some reason, she can work with a brush better than pen or pencil. She also enjoys pottery, embroidery, swimming, and rock climbing. She can play the piano, but she doesn't much like it. Finally, she likes a good game of chess, (but she hasn't ever won).
Appearance: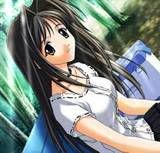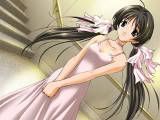 I need three more people to start (but I prefer more... 8-) ).