WARNING: Extremely violent and graphic. Read at your own risk. Also, I do not mean to offend anyone. Your death in this wasn't anything personal.
So I was bored and wrote this over a period of 2 days. It's pretty sucky, but give it a read. It starts pretty much at the games and skips the dumb stuff.
"Hello, and welcome to the Caesar Flickerman show! The 100th Hunger Games are just beginning, and the Reaping has been done. In case you didn't know, this is a Quarter Quell! How thrilling! The theme this year is that each district sends 2 tributes, but there are no gender limits! 2 male, 2 female, on of each, whatever happens! And this time, the age cap was 25!"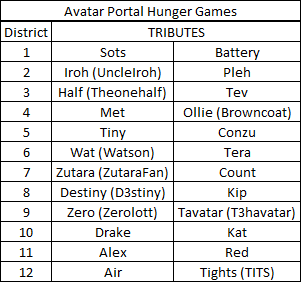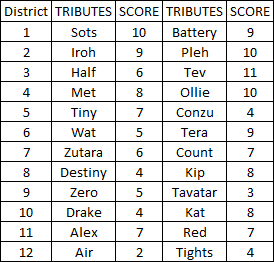 ---The Games---
--Day 1--
--Day 2--
--Day 3--
--Day 4--